This pork tenderloin turns out perfect every single time I make it. The citrus marinade makes the meat so tender, moist, and flavorful. But the other key to success is searing the meat before you transfer it to the oven. It locks in all the juices, so you don't end up with dry, tough meat. I know it's tempting, but do not skip that step! This marinade works well on pork chops, too!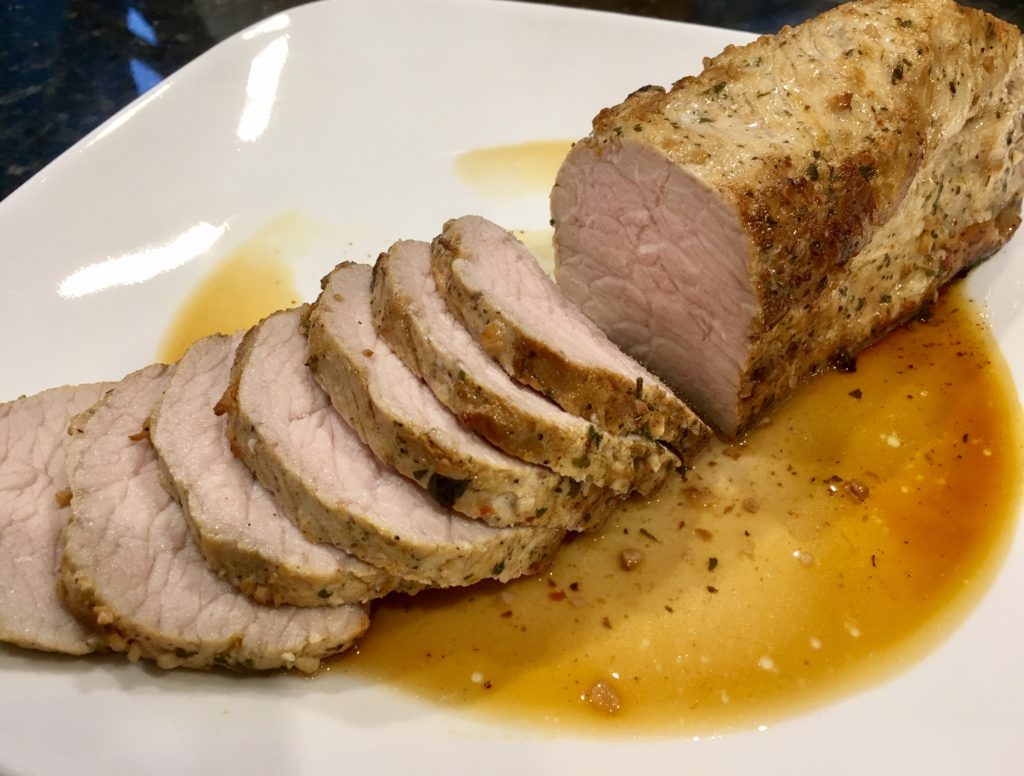 Citrus-Marinated Pork Tenderloin
2017-04-13 06:43:44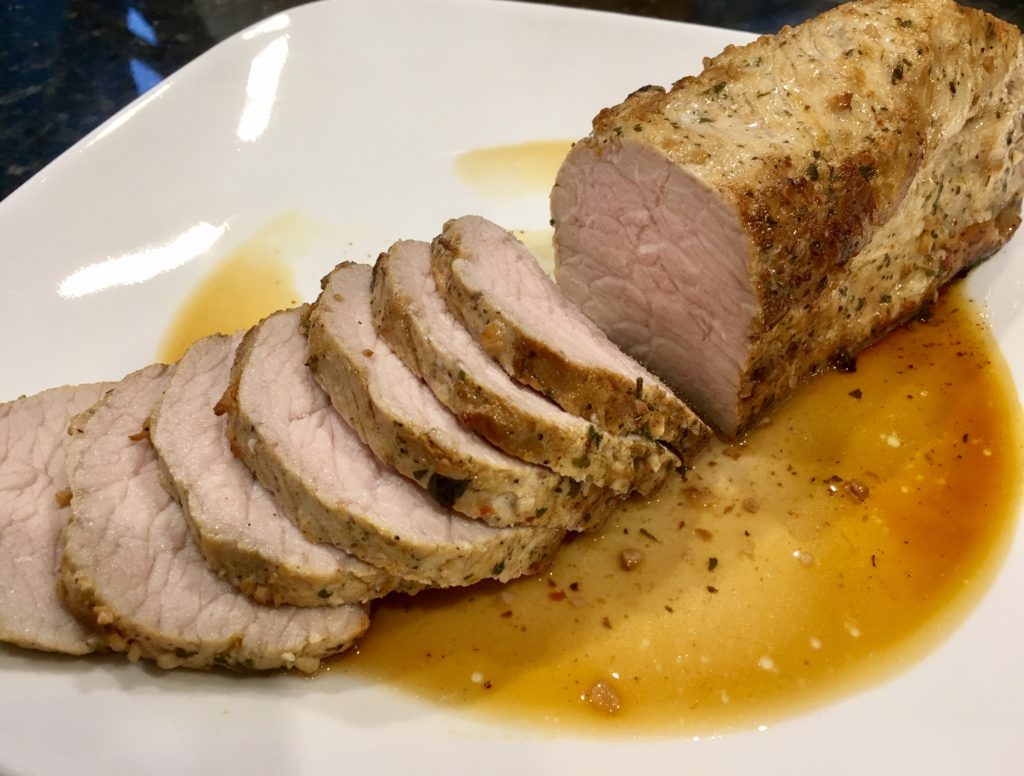 Serves 6
Ingredients
2 tablespoons vegetable oil
1 pork tenderloin, trimmed of fat and silver skin
For marinade
Juice of an orange
Juice of a lime
1/4 cup olive oil
3 cloves garlic, minced
1 tablespoon brown sugar
1 tablespoon fresh chopped parsley
1 teaspoon kosher salt
1/2 teaspoon ground black pepper
Pinch of red pepper flakes
Instructions
Place pork in a shallow dish or a sealable bag.
Whisk together the marinade ingredients, and pour over pork. Place in refrigerator and marinate for at least 4 hours up to overnight.
When ready to cook, preheat oven to 400 degrees.
Heat vegetable oil in an oven-proof skillet or dutch oven over medium-high heat.
Remove pork from marinade (discard marinade), and sear in skillet, about 2 minutes per side until golden brown on all sides.
Transfer skillet to preheated oven, and bake for 15-20 minutes, until center of pork reaches about 150 degrees.
Remove from oven and transfer pork to a plate. Cover with foil and let rest for 5 minutes.
Slice and serve.
Seasoned to Impress https://seasonedtoimpress.com/