I've never made farro or wheatberries before, but after watching Ina Garten make a salad with them, I decided to give them a try. (You'll most likely find both farro and wheatberries in the healthy foods or organic aisle of the grocery store. The brands I bought were in bags.) Though I served this salad warm, it also tasted great right out of the refrigerator the next day. You also can change up the veggies and use what you have on hand or what's in season.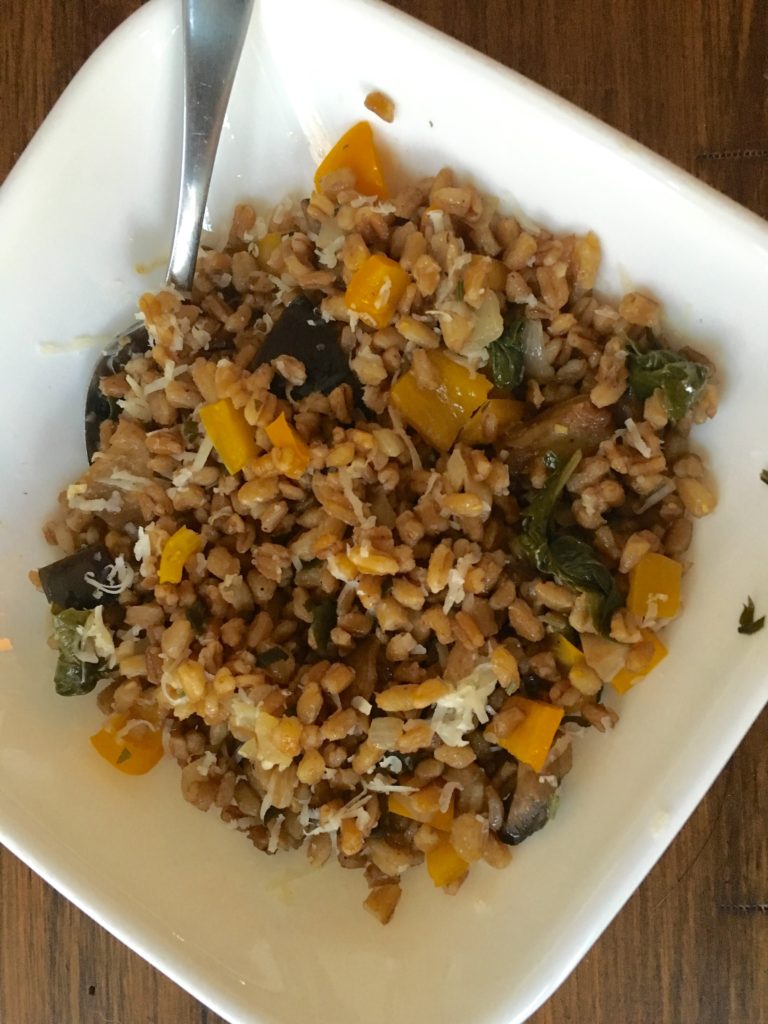 Warm Farro and Wheatberry Salad
2016-10-14 07:47:13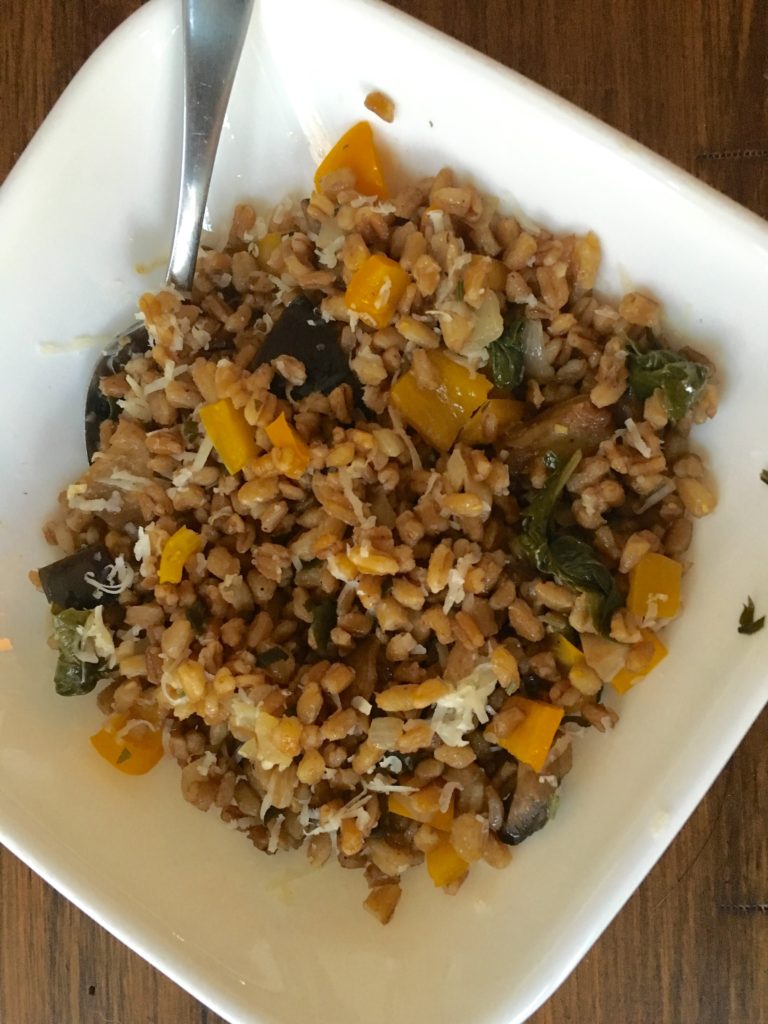 Serves 4
Ingredients
1 cup of wheatberries
1 cup of farro
1 small eggplant, diced
1 medium onion, diced
3 cloves garlic, minced
1 yellow or red bell pepper, diced
8 oz. sliced white mushrooms
3 cups fresh kale or spinach
1/4 cup extra virgin olive oil, divided
1/4 cup balsamic vinegar
1/2 cup grated parmesan cheese
2 tablespoons fresh parsley, chopped
Salt and pepper, to taste
Instructions
In separate pots, cook the farro and wheatberries according to package directions.
In a large skillet, heat 2 tablespoons of the olive oil over medium heat. Add the eggplant, onion, garlic, pepper, and mushrooms and cook until tender, about 5 minutes.
Add the cooked farro and wheatberries and the kale.
Stir in the remaining olive oil and the balsamic vinegar, and cook until kale is wilted.
Remove from heat, and stir in the cheese and parsley.
Season with salt and pepper.
Notes
I served this as a main dish, but it also would work great as a side dish.
Adapted from Ina Garten
Seasoned to Impress http://seasonedtoimpress.com/