Nothing says a fall Sunday more than a big pot of chili simmering on the stove. What I love most about chili is its versatility — you can add basically anything you have on hand to it: any type of bean, peppers, corn, zucchini, beef, chicken, turkey, you name it. My chili is the perfect combination of sweet and spicy (I'm clearly biased). I'll one day get up the nerve to enter it in a chili cook-off … and then give my mom full credit when I win because this is her recipe 🙂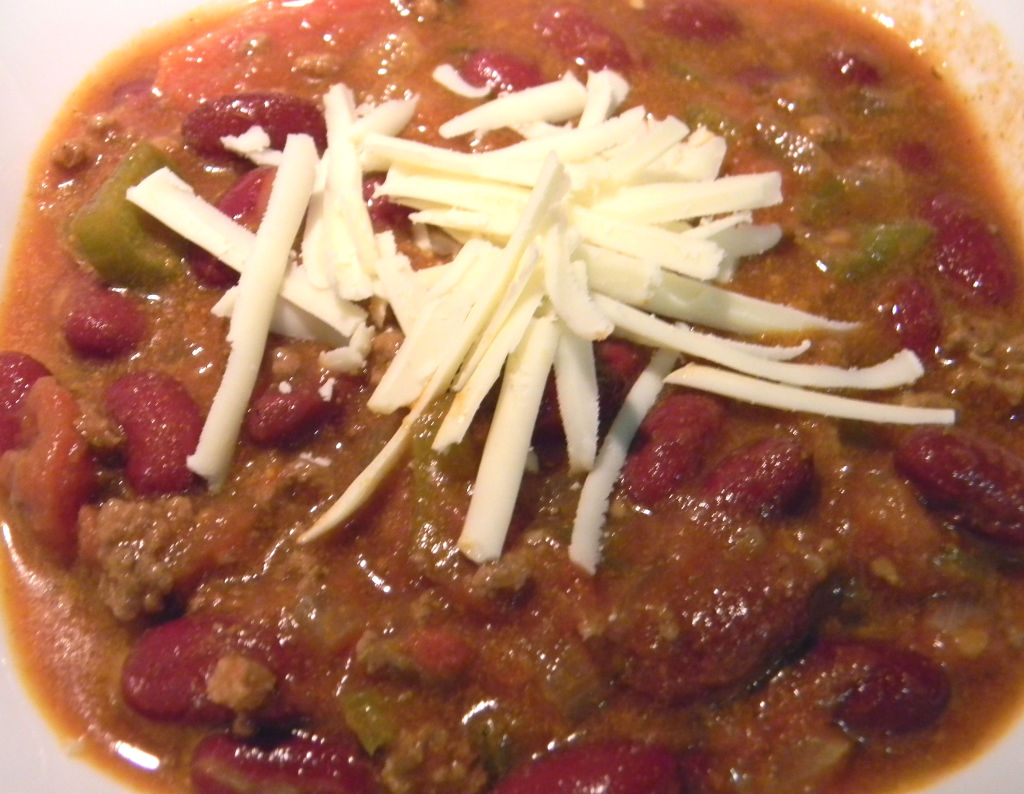 Beef Chili
2014-11-05 07:43:39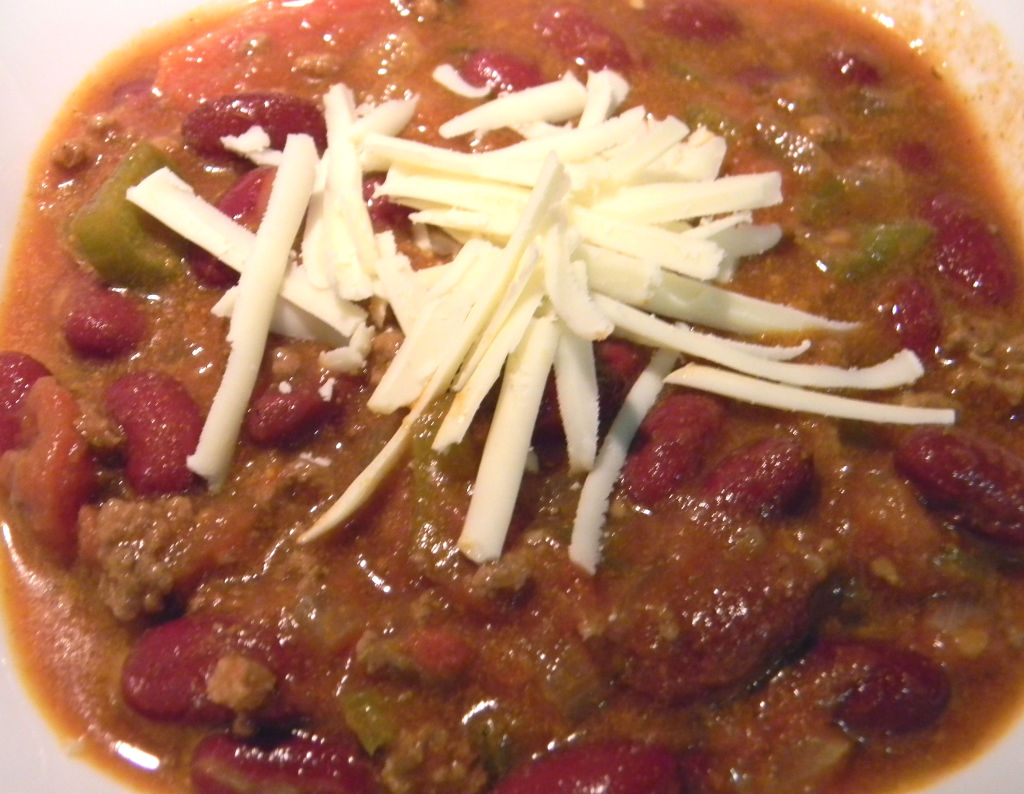 Ingredients
1 medium onion, diced
1 green bell pepper, diced
1 jalapeno pepper, seeds removed and finely diced
2 cloves garlic, minced
1 pound ground beef
8 oz. can no-salt-added tomato sauce
28 oz. of diced tomatoes
3 15.5-oz. cans dark red kidney beans, drained and rinsed
2 tablespoons chili powder
1 teaspoon dried basil
1/4 cup brown sugar
1/4 teaspoon cayenne pepper
1/2 teaspoon liquid smoke
1 teaspoon kosher salt
Instructions
In a dutch oven or heavy pot, brown ground beef over medium-high heat until no longer pink, about 5-8 minutes. Drain off excess grease.
Add diced bell pepper, jalapeno, onion, and garlic, and sauté for about 3 minutes.
Add in tomato sauce, diced tomatoes, and kidney beans.
Stir in chili powder, basil, sugar, cayenne pepper, liquid smoke, and salt.
Bring to a simmer, cover, and cook for 30 minutes.
Seasoned to Impress http://seasonedtoimpress.com/