If you're looking for a way to spruce up salads, look no further! These buffalo quinoa-white bean patties actually make me look forward to my lunchtime salad. Plus, the recipe is easy, makes a lot, and is healthy. I like to make a batch on the weekend, and then store them in an airtight container in the refrigerator for a convenient addition to my workday lunch.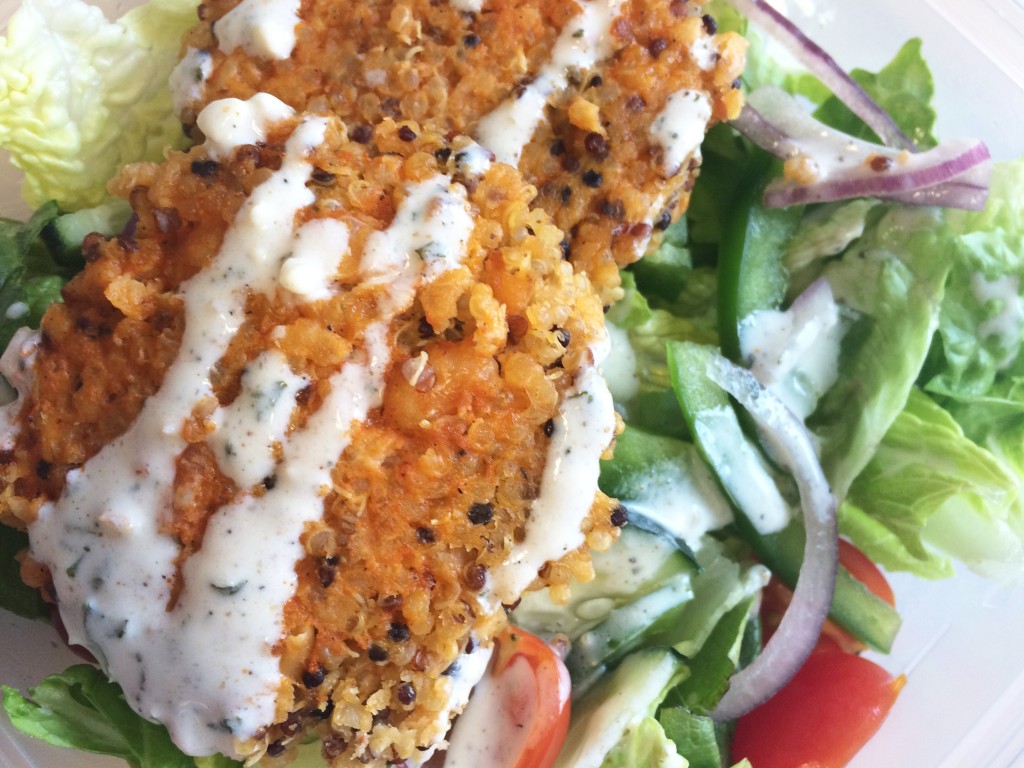 Buffalo Quinoa-White Bean Patties
2016-02-08 11:52:25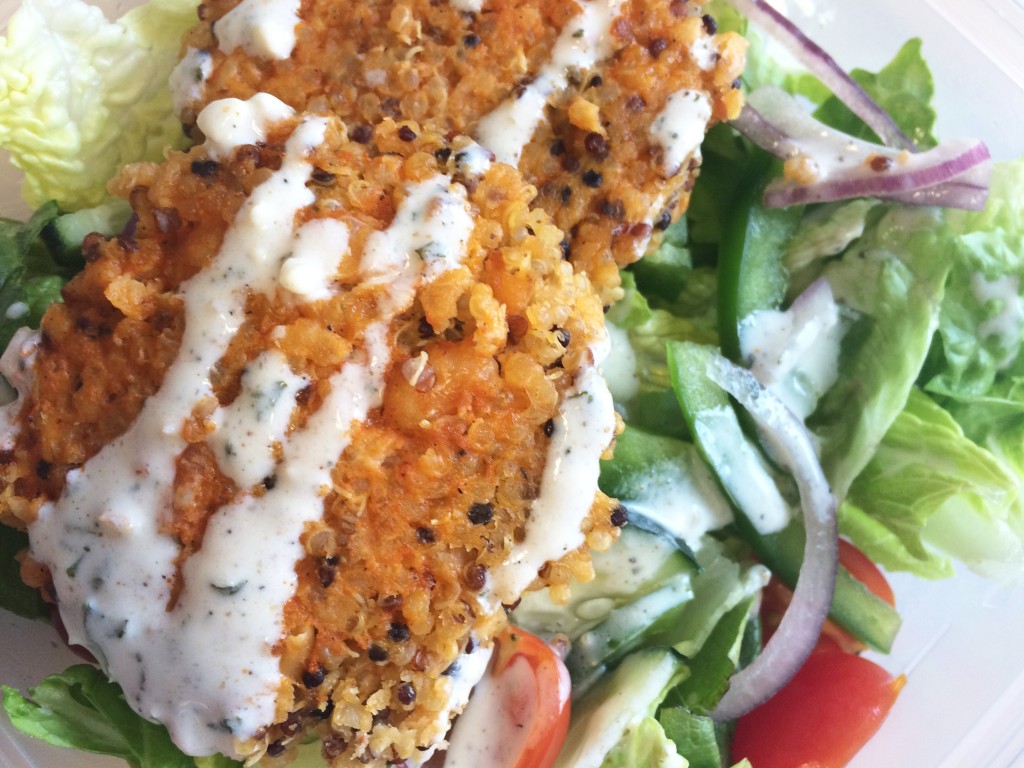 For the Buffalo Sauce
2 tablespoons unsalted butter, melted
2 tablespoon extra virgin olive oil
1/4 cup hot sauce (I use Franks)
1/2 teaspoon salt
For the Patties
1 cup dry quinoa, cooked according to package directions and cooled slightly
1 15.5 oz. can white beans (navy or cannellini), mashed
1/2 cup Panko bread crumbs
1 large egg, lightly beaten
1/2 teaspoon salt
1 teaspoon ground black pepper
Instructions
Preheat oven to 375 degrees.
Combine the buffalo sauce ingredients in a small bowl and whisk together.
In a large bowl, add the mashed beans, cooked quinoa, Panko bread crumbs, egg, salt and pepper, 1/4 cup of the buffalo sauce. Stir to combine.
On a greased baking sheet, add rounded tablespoons of the mixture and flatten gently with your hands. Lightly spray the tops of the patties with olive oil cooking spray.
Bake for 8 minutes. Carefully flip each patty over, and bake for an addition 8 minutes, until golden brown.
Drizzle or brush the remaining buffalo sauce over the patties.
Cool, and then store in an airtight container in the refrigerator.
Serve on a salad cold or heat for about 1 minute in the microwave.
Adapted from Half Baked Harvest
Seasoned to Impress http://seasonedtoimpress.com/