I'm always looking for more vegetarian options to incorporate into our meal rotation, and homemade veggie burgers are an easy option. I love that I can make a bunch in advance and freeze them for an easy weeknight meal. Plus, these are inexpensive to make and I typically have all the ingredients on-hand.
Looking for other veggie burger recipes? Try my black bean burgers.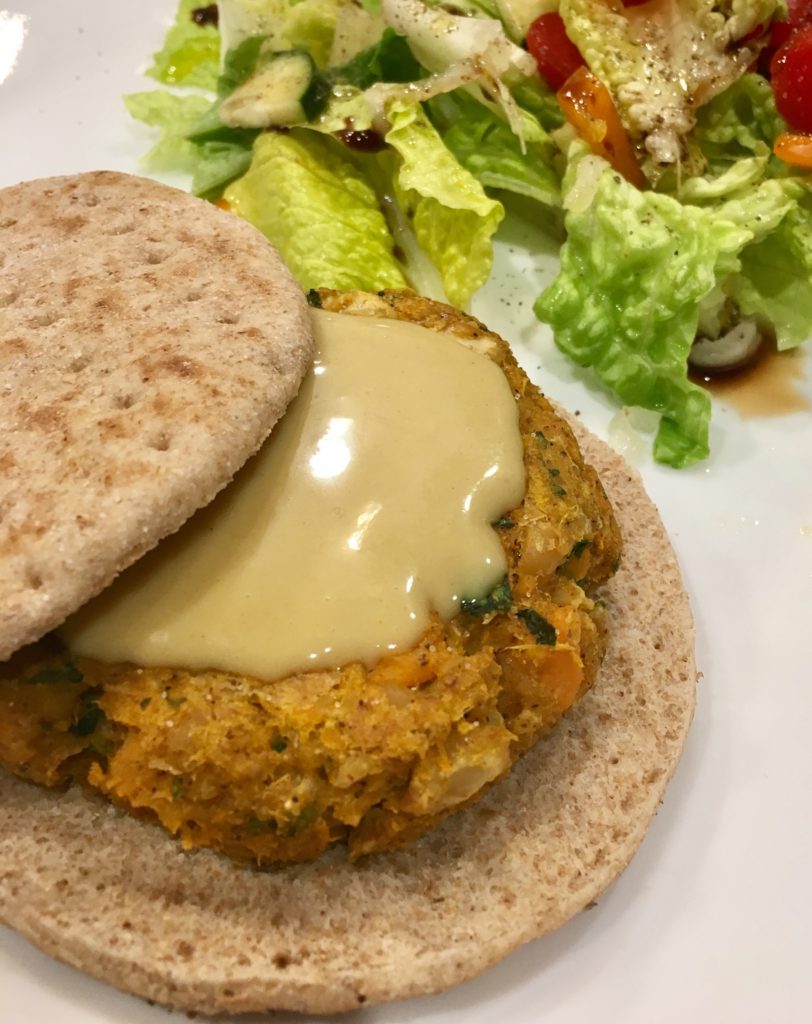 Chick Pea Sweet Potato Burgers
2017-04-13 06:21:45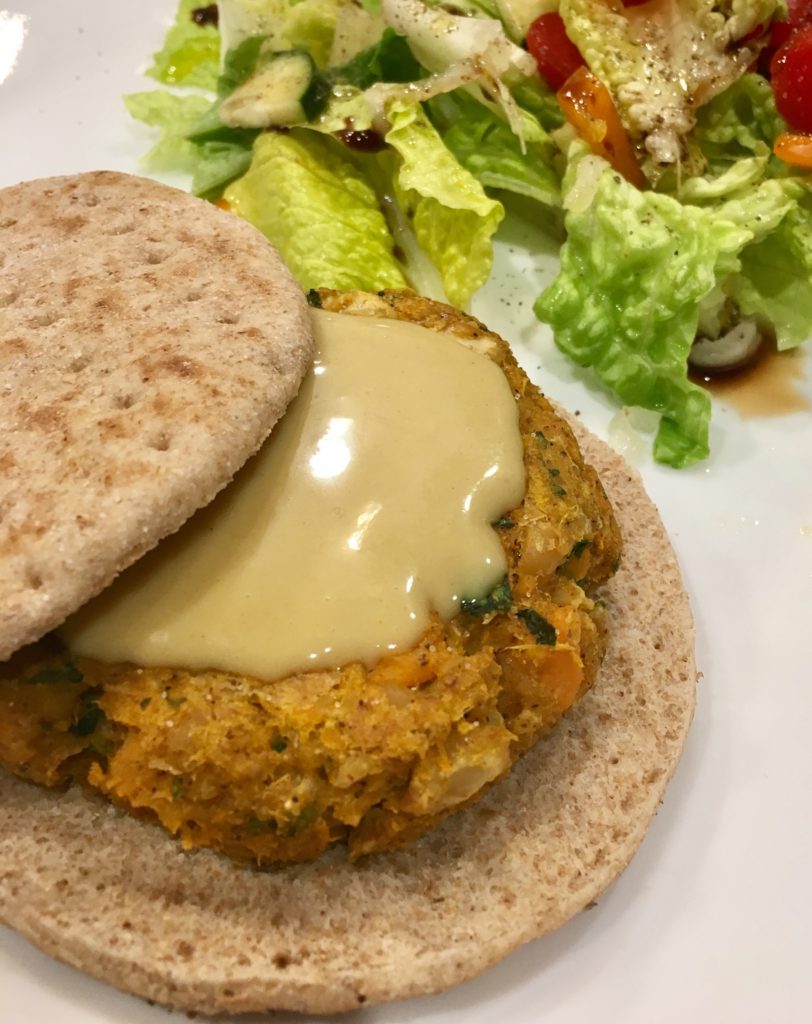 Serves 6
For the Burgers
1 15 oz. can chick peas (garbanzo beans), rinsed and drained
1 large sweet potato
2 tablespoons finely chopped onion
2 cloves garlic, minced
1/4 cup chopped fresh spinach
2 teaspoons chili powder
2 teaspoons dried parsley
1 large egg, beaten
1/2 cup bread crumbs
2 tablespoons wheat (or all-purpose) flour
For the Honey Mustard Sauce
1/4 cup mayo
1/4 cup Dijon mustard
2 tablespoons honey
Instructions
Combine the honey mustard sauce ingredients in a bowl and refrigerate until ready to serve.
Poke several holes in the sweet potato with a fork and then microwave until tender. Let cool.
Cut the sweet potato in half, and scoop out flesh into a large bowl. Add the chick peas and mash together.
Add to the mix the onion, garlic, spinach, chili powder, parsley, egg, bread crumbs, and flour, and stir to combine.
Form into 6 patties.
Place on a greased baking sheet, and bake at 375 for 20 minutes, flipping halfway through.
Serve on wheat rolls with honey mustard sauce.
Notes
*To freeze: After forming the mixture into patties, wrap them in wax paper, put them in a resealable bag, and pop them in the freezer. Defrost on the counter for a few hours and then bake according the recipe directions.
Adapted from Trisha Yearwood
Seasoned to Impress http://seasonedtoimpress.com/