Happy fall, y'all! I love so much about this time of year: the changing leaves, the crisp air, wearing sweaters and boots, and, of course, the food! Pumpkin is everywhere right now, and though I'm not as crazed as some about pumpkin spice everything, I do enjoy a good pumpkin recipe. So to celebrate the beginning of fall, I whipped up this delicious pumpkin French toast that's sure to satisfy all your pumpkin spice needs.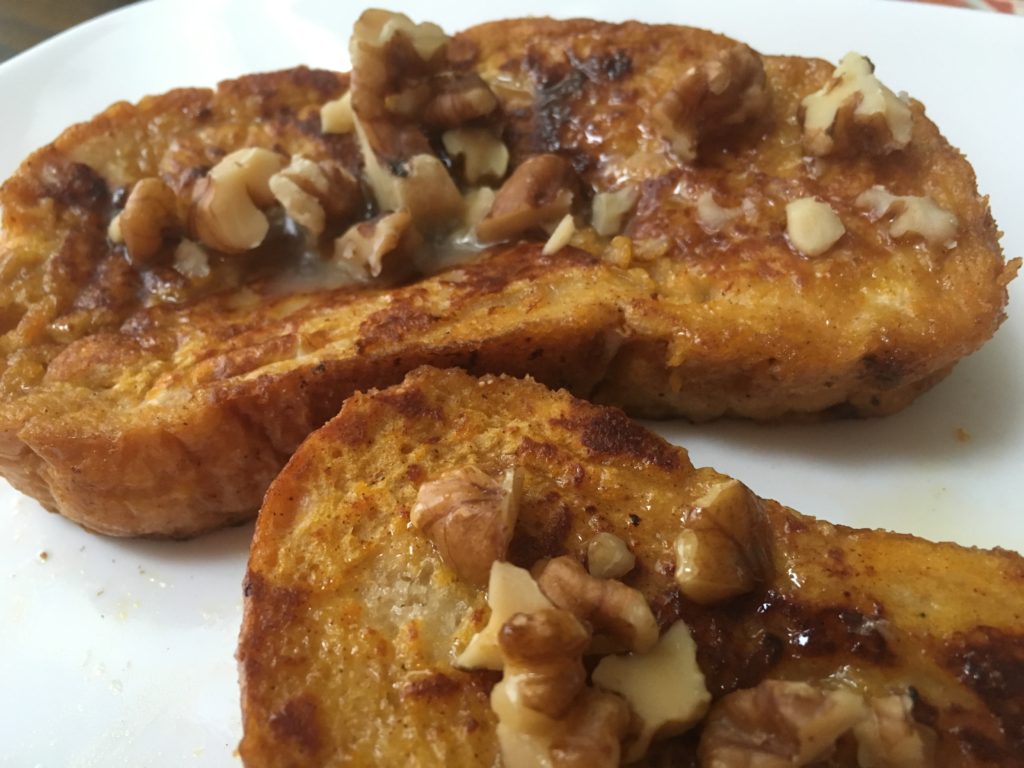 Pumpkin French Toast
2016-10-14 07:29:22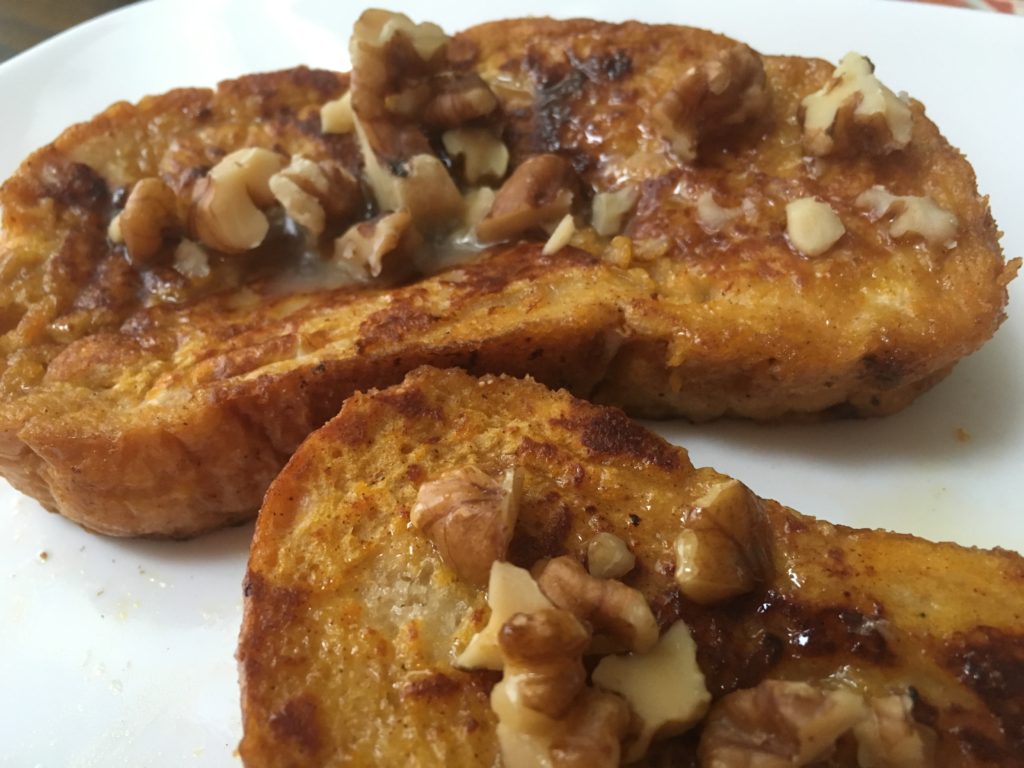 Serves 4
Ingredients
2 tablespoons unsalted butter
8 slices of French bread, cut about 1-inch thick
2 large eggs
1/2 cup pureed or canned pumpkin
1/4 cup milk
1 teaspoon pumpkin pie seasoning
1 tablespoon light brown sugar
1 teaspoon vanilla extract
1/2 cup chopped pecans or walnuts, for serving
Maple syrup, for serving
Instructions
Heat butter in a large skillet over medium heat.
In a bowl, whisk together the eggs, pumpkin, milk, pumpkin pie seasoning, brown sugar, and vanilla extract. Pour into a shallow dish.
Dip bread into egg mixture, making sure to coat both sides.
Working in batches if necessary, fry slices of bread until golden brown, and then flip to fry other side.
Serve with syrup and a sprinkling of nuts.
Seasoned to Impress http://seasonedtoimpress.com/