When blueberries are on sale and you buy way more than you'll eat before they spoil, what better way to use them then in a pie! This is my grandmother's recipe, and you can use basically any fruit you prefer in it (apples, peaches, cherries, raspberries). It's easy to make and always a favorite.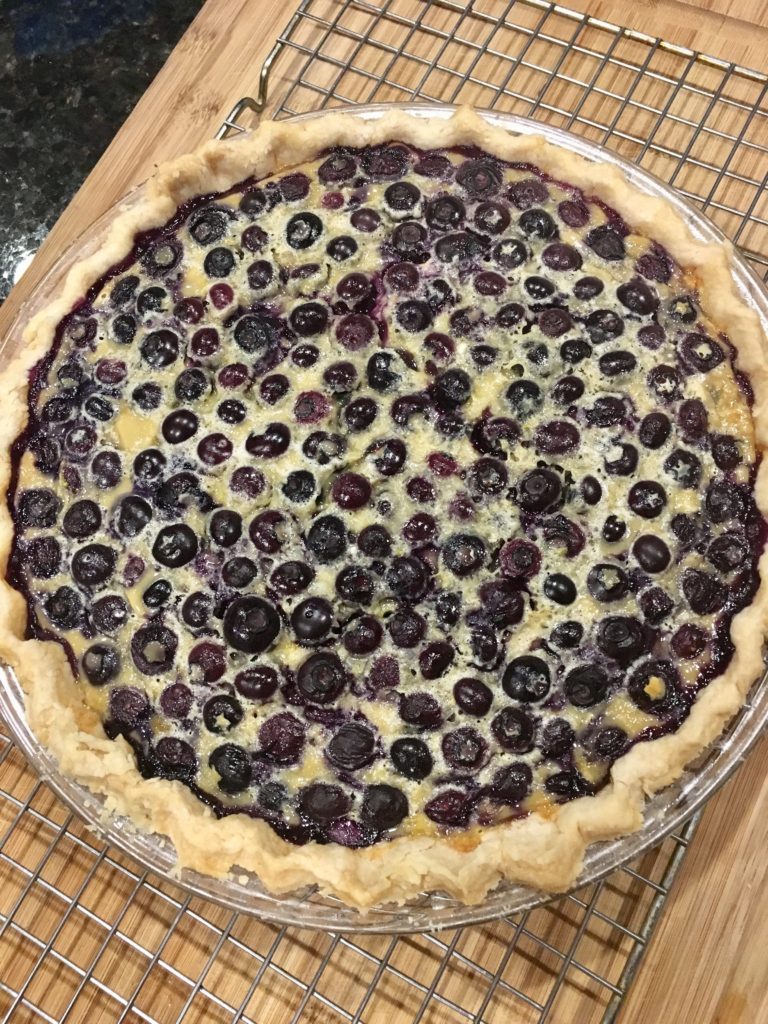 Blueberry Cream Pie
2017-04-13 07:33:53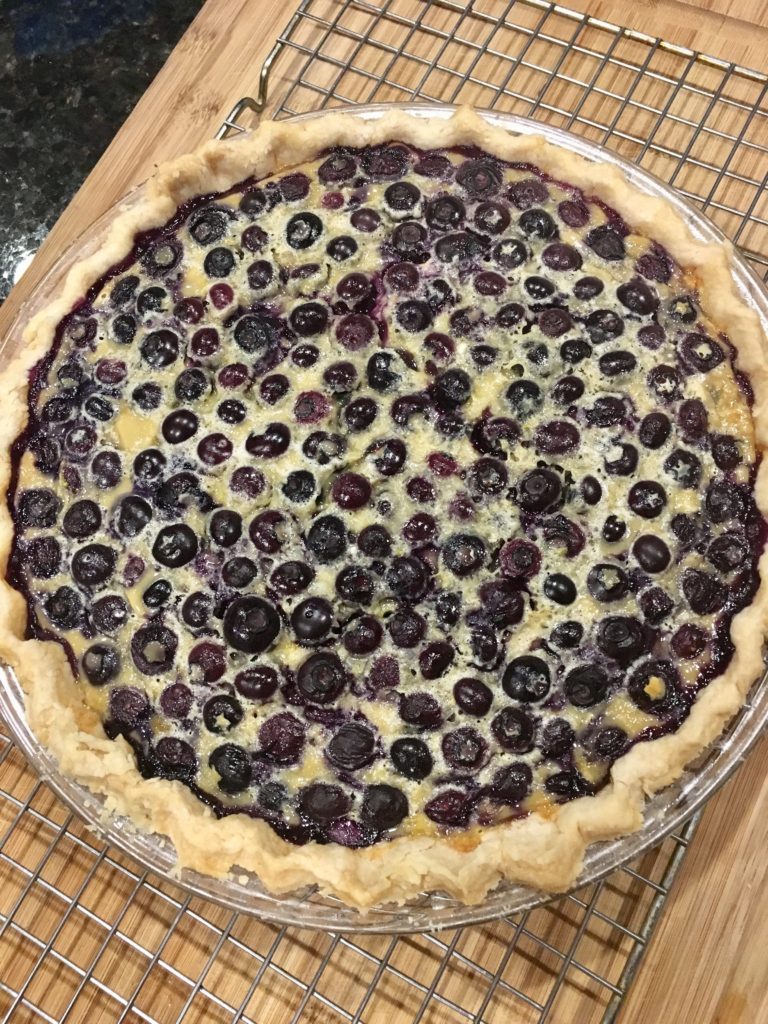 Ingredients
1 pie crust
2 cups fresh blueberries
1 cup granulated sugar
2 tablespoons all-purpose flour
1 cup light cream
1 large egg, beaten
1 teaspoon vanilla extract
1 tablespoon unsalted butter
Instructions
Preheat oven to 325 degrees F.
Fit pie crust in a 9-inch pie pan.
Add blueberries to crust.
In a medium bowl, blend sugar, flour, cream, egg, and vanilla and beat until smooth.
Pour over blueberries.
Dot with butter.
Bake for 1 hour, until center is set.
Let cool before refrigerating and serving.
Seasoned to Impress http://seasonedtoimpress.com/