After a weekend full of "cheat-day" foods, I was in desperate need of a healthy dinner tonight. This quinoa is loaded with veggies — red pepper, zucchini, eggplant, and onion — and keeps you feeling full thanks to the protein and fiber from the chickpeas. Add in super flavorful basil pesto and a sprinkle of feta cheese, and you almost forget you're eating a healthy meal.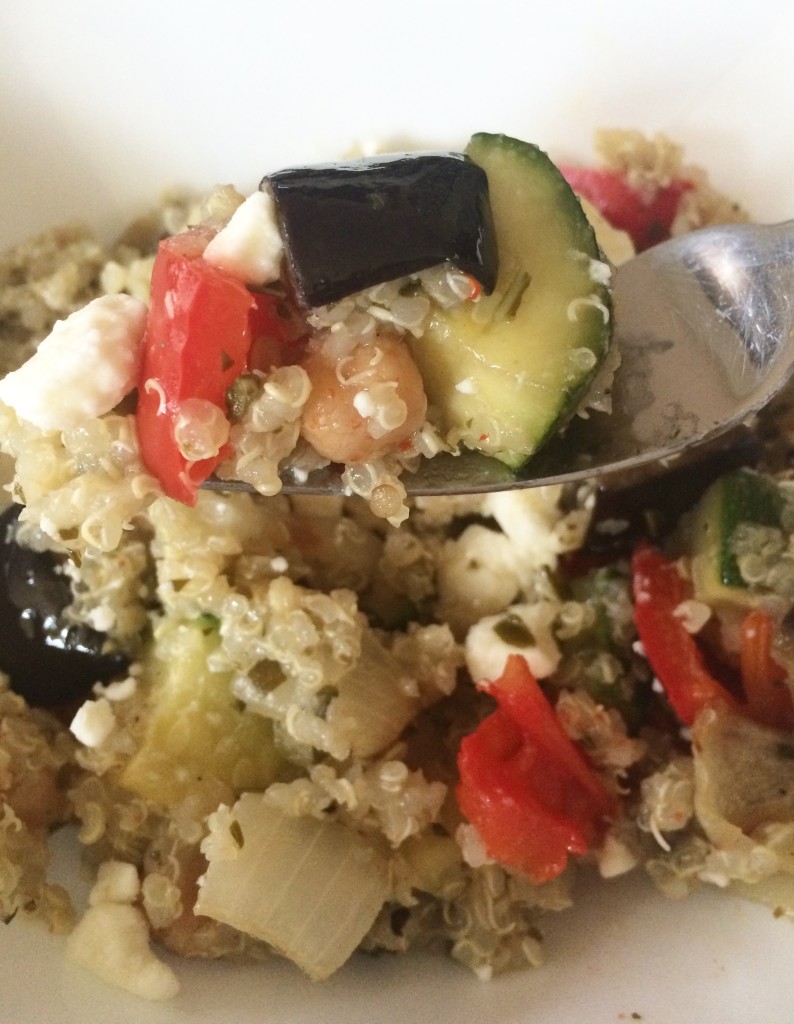 Roasted Vegetable and Pesto Quinoa
2015-05-11 15:42:56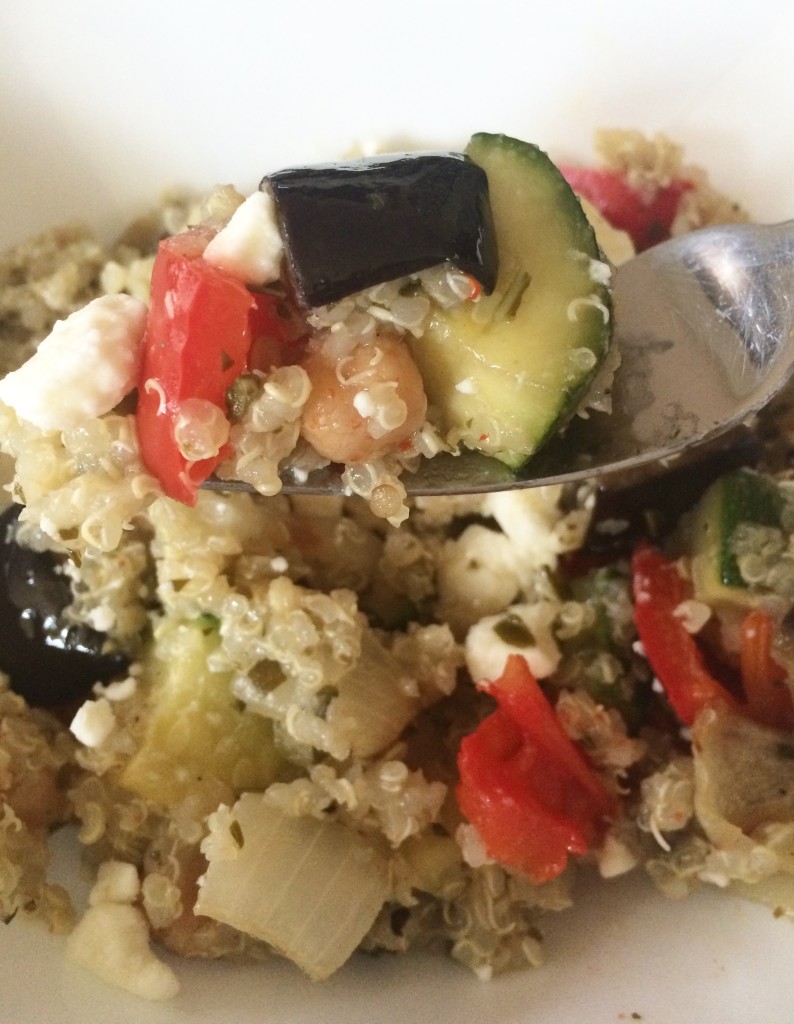 Serves 6
Ingredients
1 cup uncooked quinoa
1/4 cup basil pesto
1 medium red pepper, cut into 1-inch pieces
1 small zucchini, cut into 1-inch pieces
1/2 a small eggplant, cut into 1-inch pieces
1 medium yellow onion, cut into 1-inch pieces
1 15.5 oz. can chickpeas, rinsed and drained
2 tablespoon extra virgin olive oil
1/2 teaspoon kosher salt
Ground black pepper
Crumbled feta cheese (optional)
Instructions
Preheat oven to 375 degrees.
Place chopped veggies on a large rimmed baking sheet. Drizzle with olive oil, and sprinkle with salt and pepper. Toss, and spread evenly.
Roast for 25 minutes, stirring once halfway through.
In the meantime, cook quinoa according to package directions.
In a large bowl, combine cooked quinoa and roasted vegetables. Gently stir in pesto, adding a teaspoon or two of olive oil, if needed, to thin pesto.
Top with feta cheese, and serve.
Seasoned to Impress http://seasonedtoimpress.com/