This is the epitome of a cold-weather soup. It's rich with tomato flavor and herbs and loaded with vegetables and lentils — making it super filling and healthy. Plus it's easy to make and feeds a crowd. If you're vegetarian, swap the chicken broth for vegetable stock.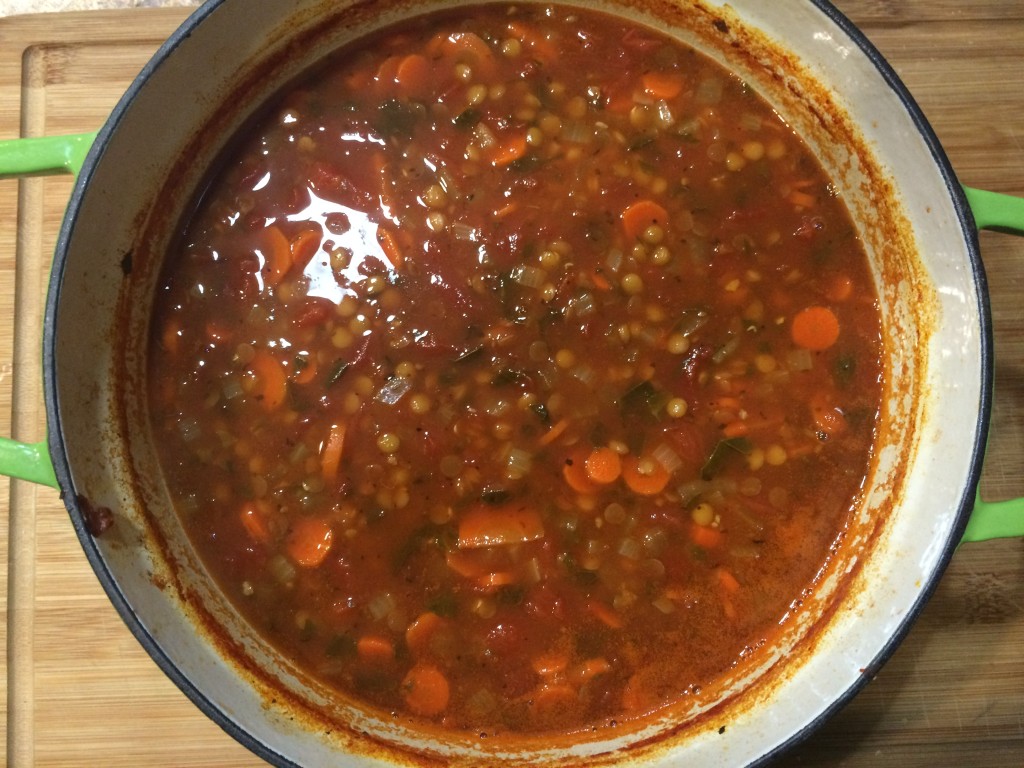 Hearty Tomato Lentil Soup
2015-12-09 13:47:09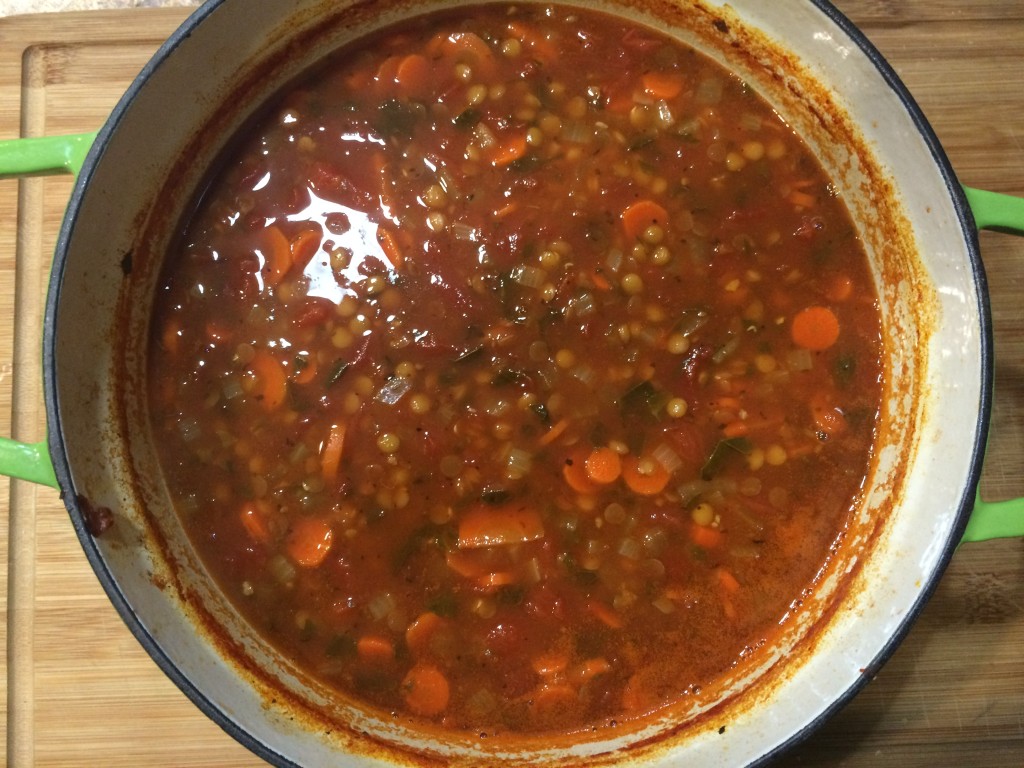 Ingredients
2 tablespoons extra virgin olive oil
1 large onion, diced
6 medium carrots, peeled and sliced
3 cloves garlic, minced
1 6 oz. can tomato paste
1 teaspoon dried thyme
1 teaspoon dried basil
1/4 cup granulated sugar
4 cups chicken broth
4 cups water
28 oz canned diced tomatoes
1 1/2 cups dried lentils, rinsed
1 cup chopped fresh spinach
Salt and pepper, to taste
Instructions
Heat the olive oil in a large dutch oven or heavy pot over medium heat. Add the onion, carrots, and garlic, and cook for about 5 minutes.
Stir in the tomato paste and herbs.
Add the broth, water, canned tomatoes, and sugar, and lentils and bring to a boil. Cover, reduce heat, and simmer for about 25 minutes, until the lentils are tender.
Stir in the chopped spinach, and cook for an addition 5 minutes, until wilted.
Season with salt and pepper.
Adapted from Taste of Home
Seasoned to Impress http://seasonedtoimpress.com/