22 May
I recently made this pasta salad for a party, and it was a huge hit! I'm not always a big fan of pasta salads because I think they often lack flavor, so I wanted to load this one with flavor — basil pesto, sun-dried tomato, black olives, red onion, asparagus, cheese tortellini — and it didn't disappoint. If you're making this for a crowd and want to cut costs, skip the tortellini and use all rotini (or your pasta of choice).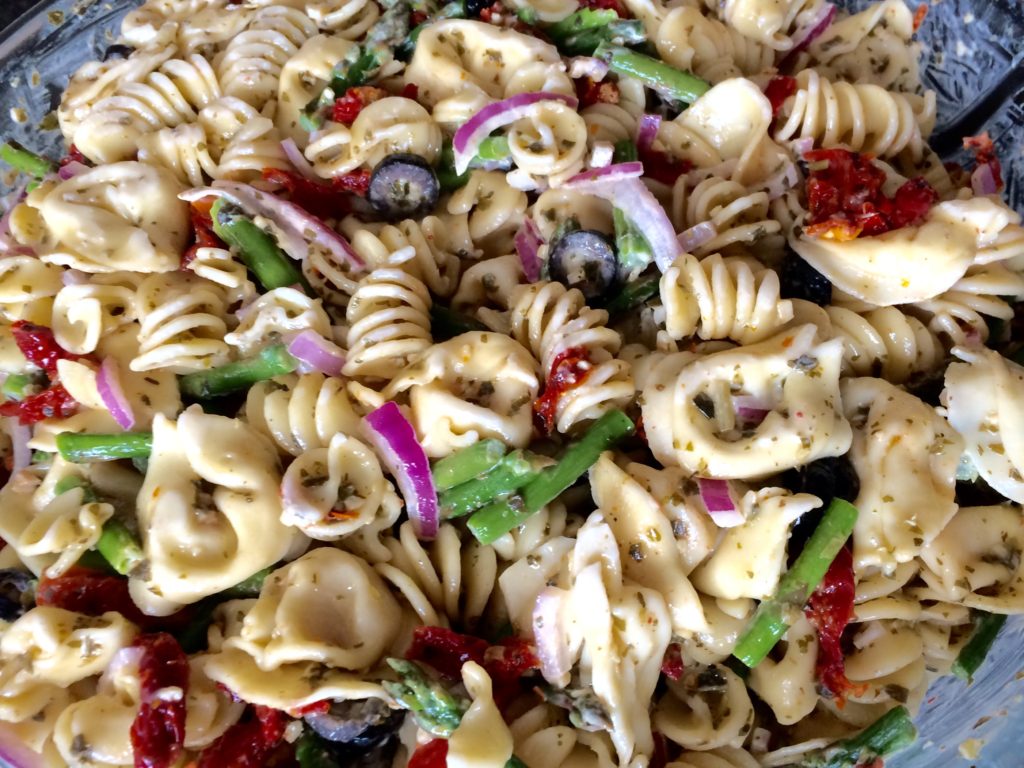 Pesto and Sun-dried Tomato Pasta Salad
2016-06-21 05:44:02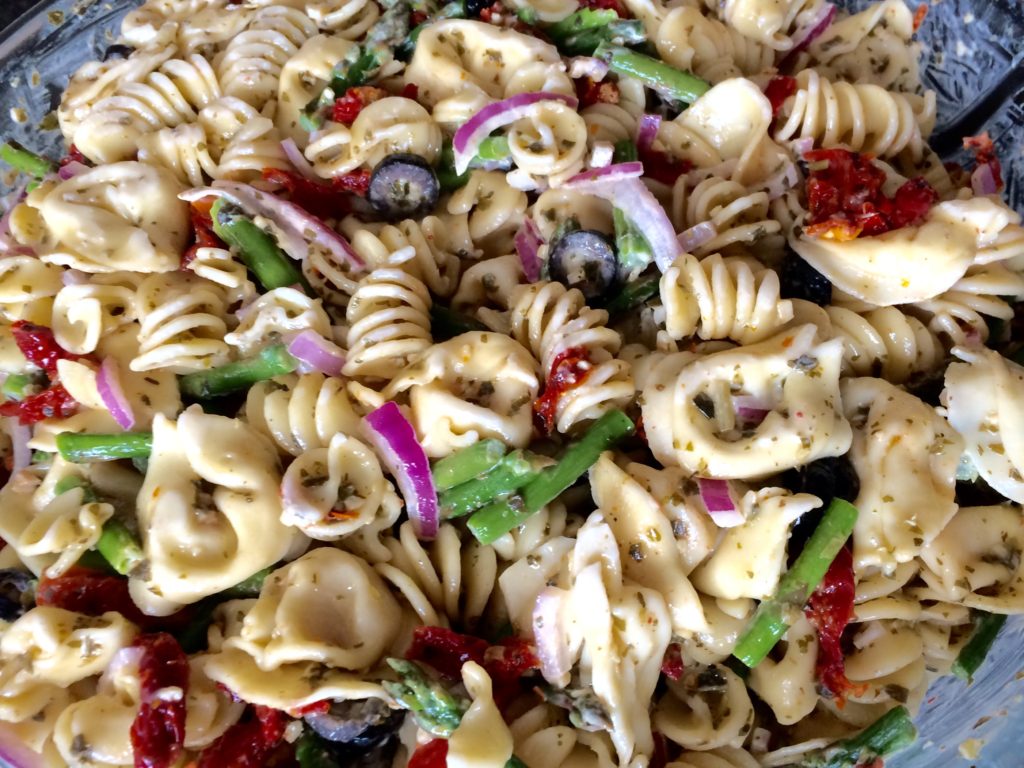 Serves 8
Ingredients
1/2 lb. (8 oz.) dry rotini pasta
9 oz. package cheese tortellini
3 oz. julienned sun-dried tomatoes
1/2 lb. asparagus
1/2 cup thinly sliced red onion
1/4 cup sliced black olives
1/4 cup jarred basil pesto
1/2 cup mayo
1/4 cup grated Parmesan cheese
Instructions
Cook pastas according to package directions. Drain and cool.
Cut asparagus into 1-inch pieces, and steam until tender but crisp. Drain and immediately place into an ice bath to cool and keep color. Drain again when cool.
In a small bowl, whisk together the mayo and pesto.
In a large bowl, combine the pastas, asparagus, sun-dried tomatoes, onion, and black olives. Add the pesto mayo, and toss gently to coat evenly.
Top with grated Parmesan cheese.
Refrigerate until serving.
Seasoned to Impress http://seasonedtoimpress.com/