January is all about getting healthy and starting the new year off right. Though I try to eat as healthy as possible year-round, I'm always looking for new ways to get even more vegetables into my diet. This meatloaf is the perfect sneaky way to do it. It tastes so good, I promise even the pickiest eaters won't notice all the vegetables hidden in it.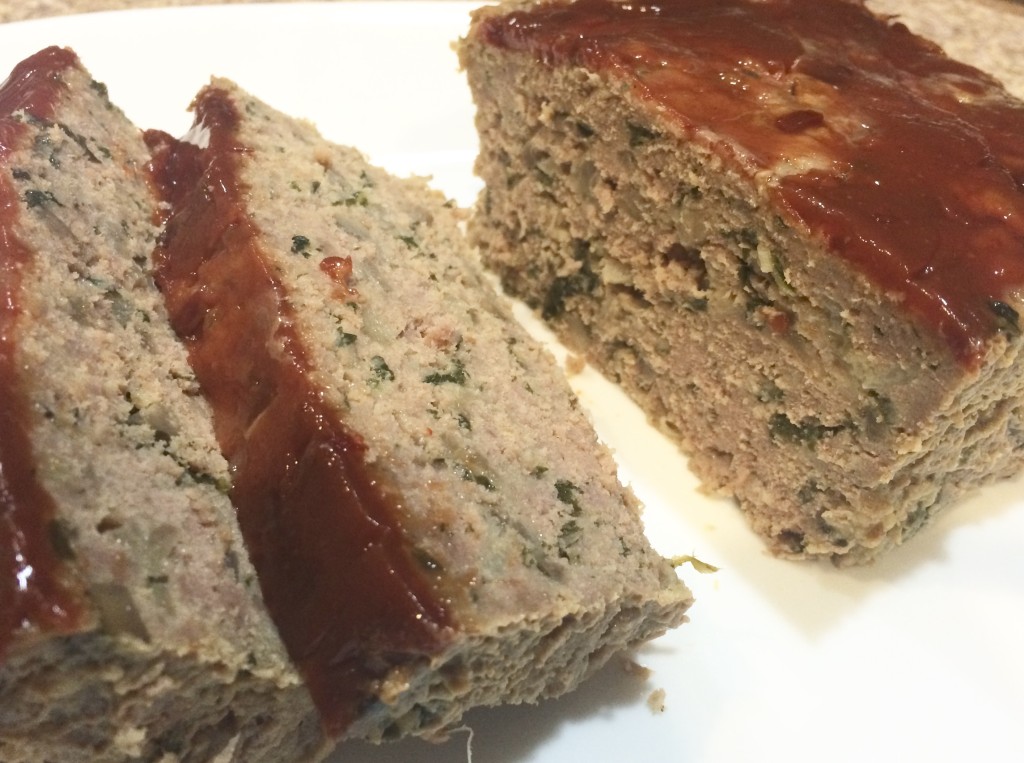 Turkey Meatloaf With Chipotle Glaze
2016-01-26 07:45:21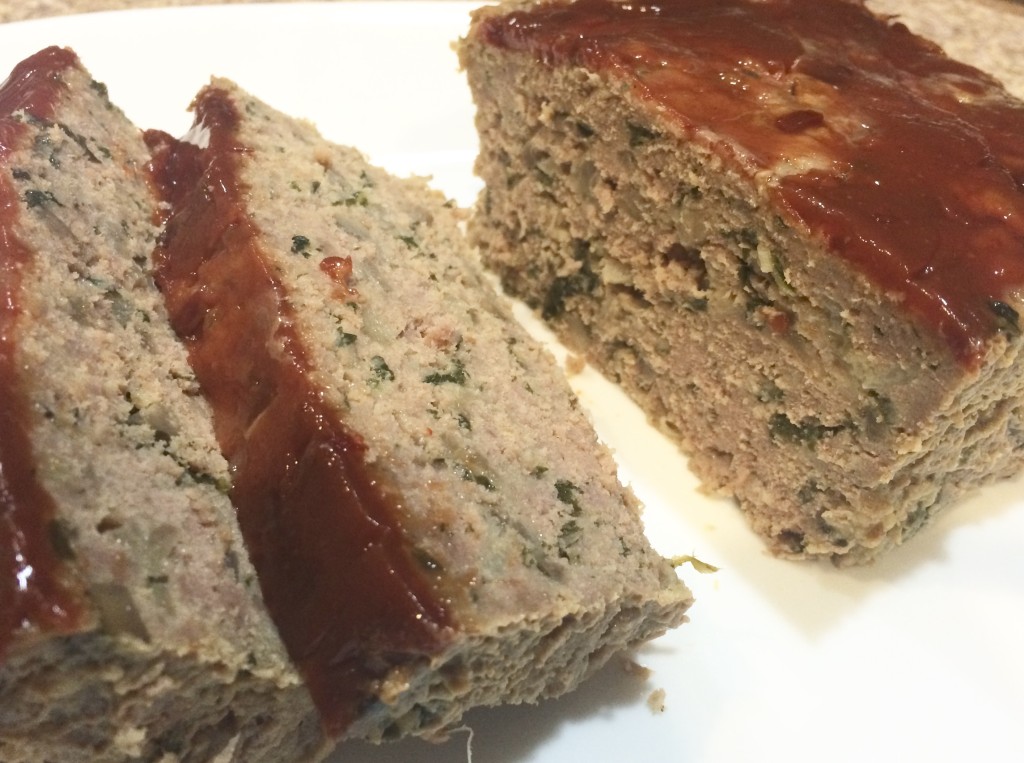 Serves 6
For the Loaf
2 lbs ground turkey (90% lean)
2 tablespoons extra virgin olive oil
8 oz. white mushrooms, chopped
1 cup onion, chopped
1 cup chopped kale
2 cloves garlic, minced
1 tablespoon fresh parsley, chopped
2 tablespoons Worcestershire sauce
1/2 cup Panko breadcrumbs
1/2 cup grated Parmesan cheese
1 egg, beaten
1 teaspoon kosher salt
1/2 teaspoon ground black pepper
For the Glaze
1/4 cup ketchup
1 tablespoon Worcestershire sauce
1 tablespoon honey
1 teaspoon minced chipotle in adobo
Instructions
Preheat oven to 375 degrees.
Heat the olive oil in a large nonstick skillet over medium-high heat. Add the onion and mushrooms, and sauté for about 10 minutes. Add the kale and garlic, and cook for about 3 minutes, until the kale has wilted. Remove from heat and let cool.
In a large bowl, add the turkey, cooled kale and onion mixture, and the remaining ingredients. Combine. Gently press into a loaf pan.
Whisk together the glaze ingredients. Pour evenly over loaf.
Bake uncovered for 1 hour.
Cool in pan for about 5 minutes before removing and slicing.
Seasoned to Impress http://seasonedtoimpress.com/