This is one of my go-to cold-weather comfort foods because of how quickly it comes together. Better yet, it's a one-pot meal, so fewer dirty dishes! I like the addition of bell pepper for sweetness and color in this dish, plus, if mushrooms aren't you're favorite, you can substitute them with additional peppers.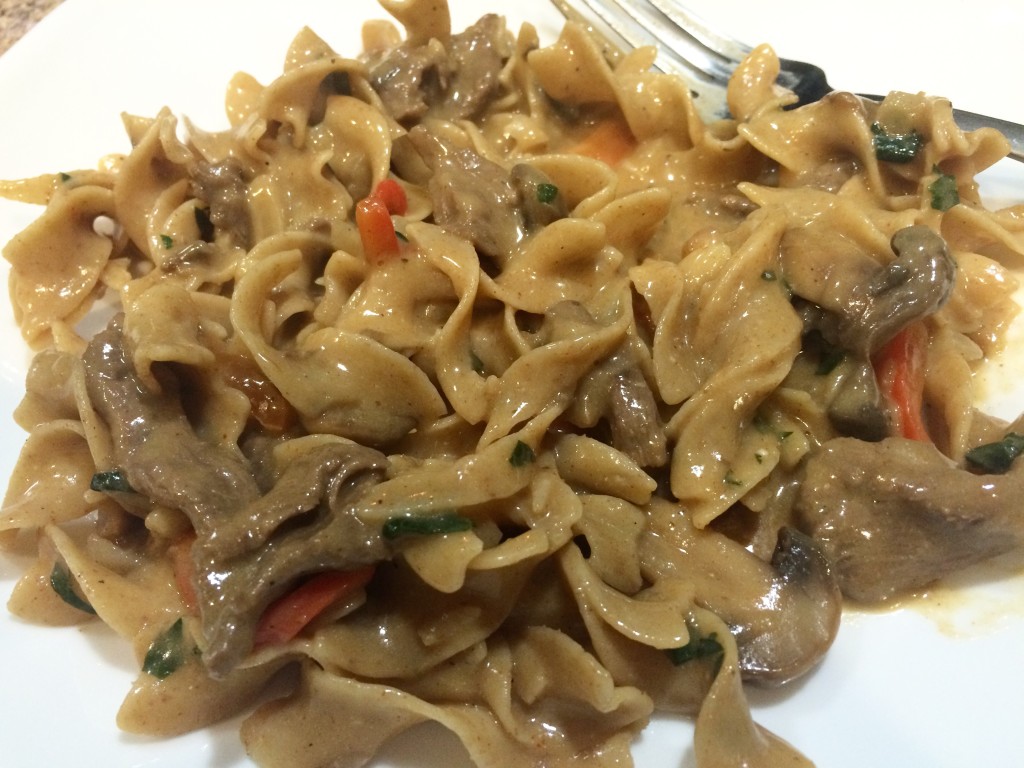 Easy Beef Stroganoff
2016-02-12 12:28:04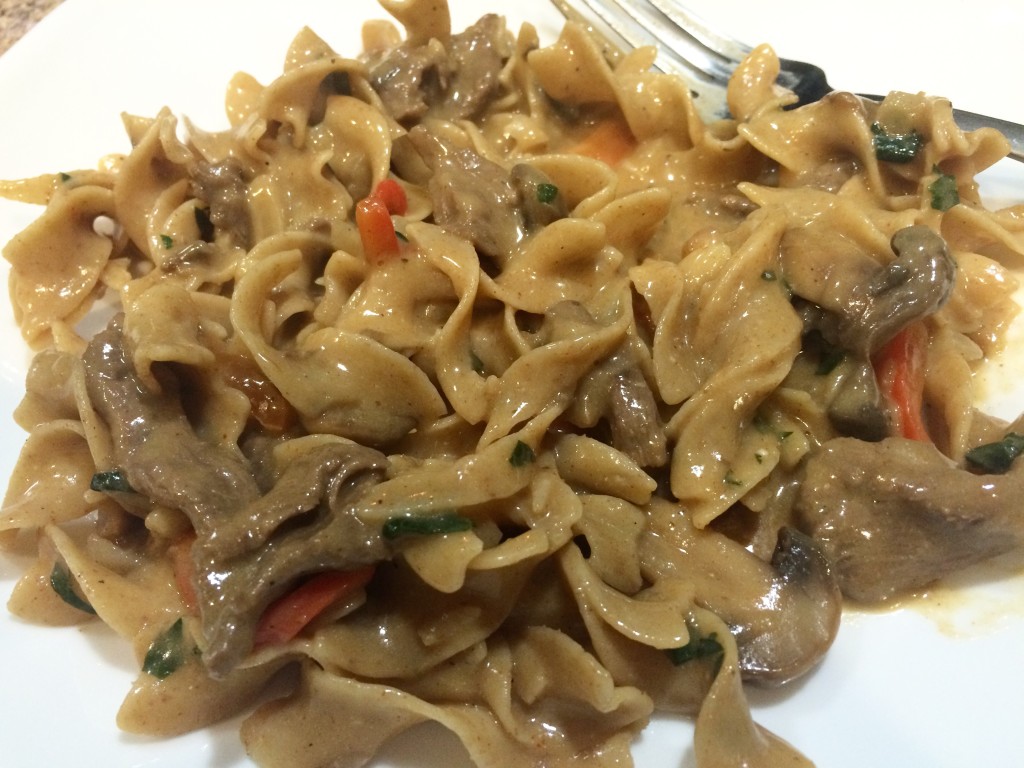 Ingredients
2 tablespoons olive oil
2 tablespoons unsalted butter
2 cloves minced garlic
1 medium onion, diced
1 bell pepper, thinly sliced
8 oz. sliced white mushrooms
2 teaspoons Dijon mustard
1 tablespoon smoked paprika
1/4 teaspoon cayenne pepper (optional)
1/4 cup all-purpose flour
1 pound thinly sliced beef (I used chuck roast)
12 oz. egg noodles
4 cups beef broth
2 cups water
1/2 teaspoon each salt and pepper
1/2 cup sour cream
2 tablespoons chopped fresh parsley
Instructions
In deep skillet or dutch oven, heat the butter and olive oil over medium heat. Add the sliced beef, and cook until no longer pink.
Add the onion, garlic, peppers, and mushrooms, and saute for about 5 minutes.
Stir in the dijon mustard, paprika, and cayenne pepper.
Add the flour, stir, and cook for about a minute.
Add the noodles, broth, water, bring to a simmer and cook for about 10 minutes, until the noodles are tender.
Remove form heat, and stir in the salt and pepper, sour cream, and chopped parsley.
Adapted from Kraft
Seasoned to Impress http://seasonedtoimpress.com/