I have exciting news. After years of trial and error (and eating too soggy or too burnt fries), I've finally perfected baked fries! Some key steps: cut the fries thin (about a 1/2 inch) soak the cut potatoes in water to remove some starch and then dry them really, really well; bake on the bottom rack of the oven; and turn up the heat for the last few minutes. These fries would be delicious right out of the oven, but I took them a step further and tossed them with a little melted butter, garlic, parsley, and Parmesan cheese right before serving. These are just as good as any gourmet fry you get at a restaurant.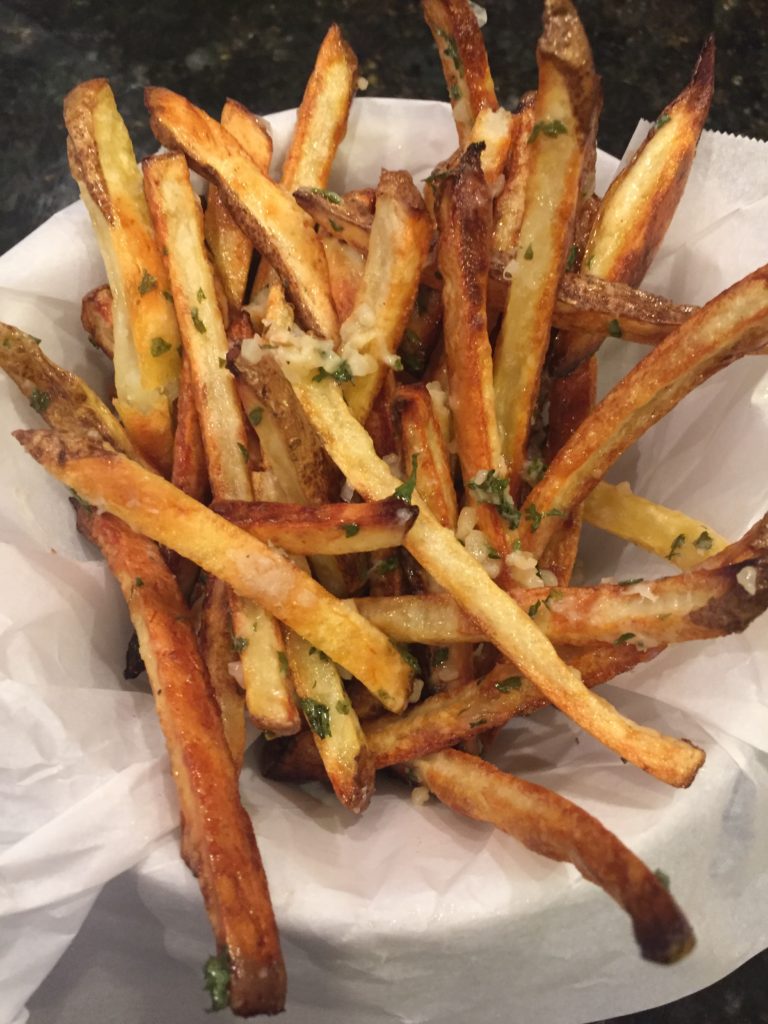 Perfect Crispy Oven-Baked Fries
2016-06-22 05:48:59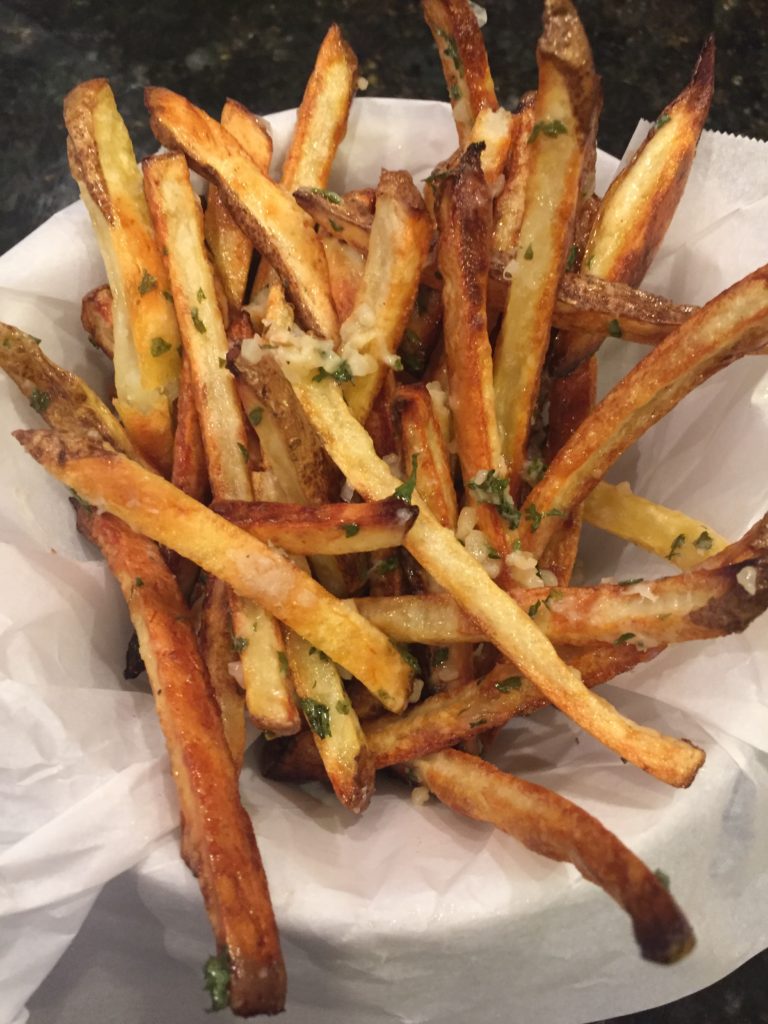 Serves 2
Ingredients
2 russet potatoes, scrubbed and cut into thin strips
1 tablespoon extra virgin olive oil
1/2 teaspoon kosher salt
2 teaspoons unsalted butter
1 clove finely minced garlic
1 teaspoon dried parsley
1 tablespoon grated Parmesan cheese
Instructions
After cutting potatoes, place in a bowl of cold water. Let sit for at least 30 minutes.
Drain and rinse with cold water.
Spread potatoes on a dish towel, and dry thoroughly.
Place on a baking sheet and drizzle with olive oil and salt. Toss to coat, and spread in an even layer.
Bake a 425 degrees on the bottom rack of the oven for 20 minutes, flipping with a spatula halfway through.
Leave fries in oven, and turn oven up to 500 degrees. Bake fries for an additional 5-10 minutes, until golden brown and crisp.
Transfer to a large bowl.
Melt butter in a microwave-safe bowl. Add garlic and dried parsley. Stir.
Pour over fries and gently toss. Sprinkle with Parmesan cheese.
Notes
This recipe serves two. Plan for about 1 medium potato per person, and increase the other ingredients accordingly.
Seasoned to Impress http://seasonedtoimpress.com/