Roasting a whole chicken might be intimidating, but I promise you it's easier than it seems and you'll impress everyone you make it for. I like roasting a chicken for dinner over the weekend so I have leftover meat to use on salads during the week or to freeze for quick soups, barbecue, tacos, pizza, etc. And make sure to save and freeze the broth for soups — it's so much better than store-bought! The keys to the perfect roast chicken are the seasoning and a meat thermometer; you don't want a dry, bland bird! (If you don't already own one, buy a meat thermometer. I think it's one of the most important and useful gadgets you can have, plus you'll always be confident meats are cooked to the perfect temperature.)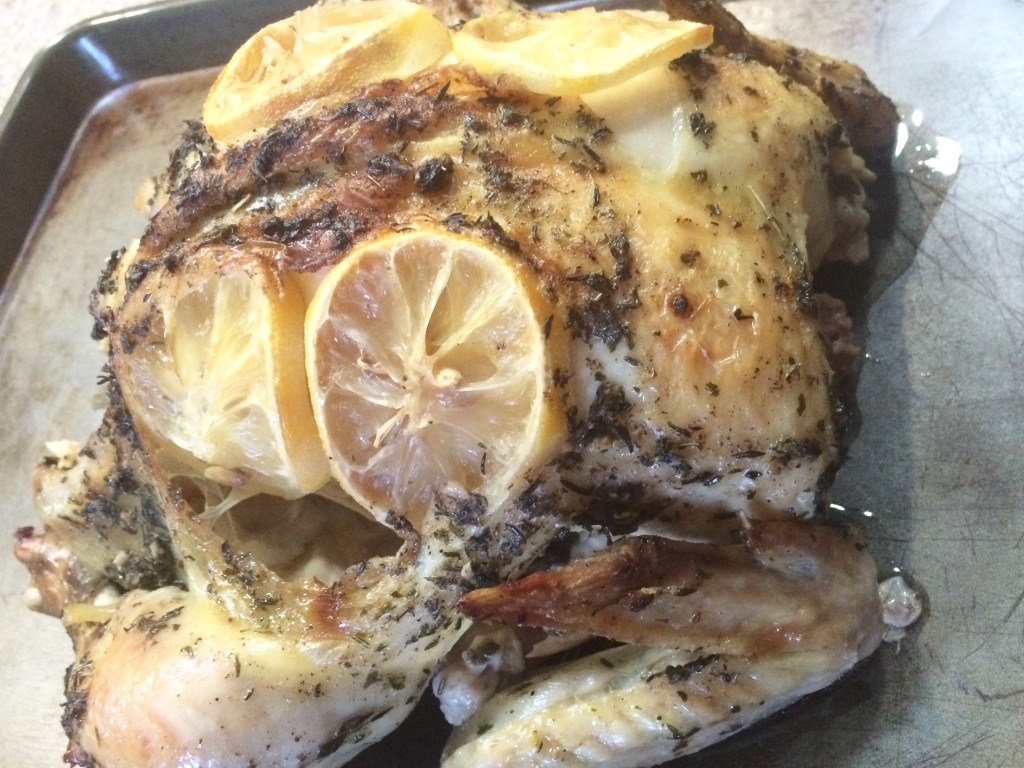 Lemon Herb Roast Chicken
2015-11-09 12:05:31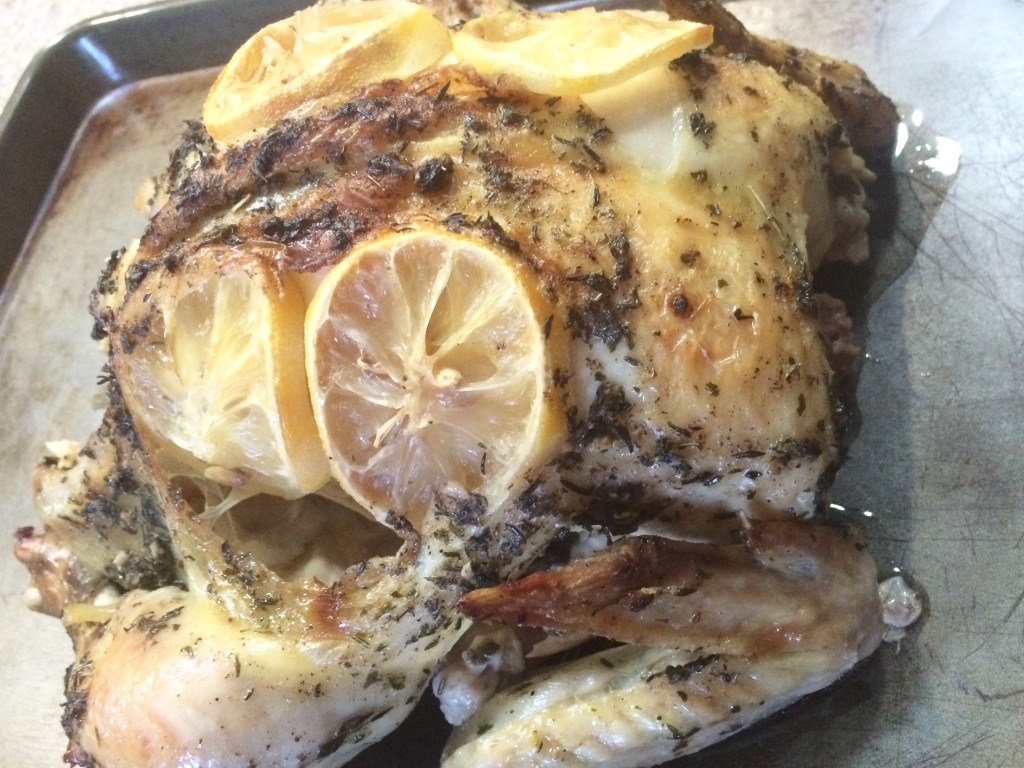 Ingredients
1 whole chicken (about 5 lbs.)
1 lemon, zested and thinly sliced
1 onion, quartered
1 teaspoon kosher salt
1/2 teaspoon ground black pepper
2 teaspoons minced garlic
1 teaspoon dried parsley
1 teaspoon dried thyme
3 tablespoons extra virgin olive oil
Instructions
Preheat oven to 375 degrees.
In a bowl, combine the lemon zest, kosher salt, ground black pepper, minced garlic, dried parsley, dried thyme, and extra virgin olive oil. Set aside.
Remove the giblets from inside the cavity of the chicken. Rinse both the inside and outside of the chicken under cold water and pull out any remaining pin feathers from the skin. Pat dry with paper towels, and place the chicken on a large rimmed baking sheet.
With the chicken breast-side up, gently slide the lemon slices between the skin and the breasts of the chicken.
Brush the oil/herb mixture over the entire outside of the chicken, and put the onion quarters in the cavity.
Place breast-side up in a roasting pan containing about 1-inch of water.
Cover and roast chicken for about 20 minutes per pound, until the internal temperature reaches 165 degrees.
Seasoned to Impress http://seasonedtoimpress.com/