My husband regularly requests two recipes: chicken parmesan (I'll post in the near future) and these turkey enchiladas. This isn't a traditional enchilada recipe; the filling base is ground turkey (though you could substitute ground beef or even ground chicken) and rather than using red sauce, you make a sauce out of corn, green chilies, cilantro, and cream. It's so good, I seriously could eat it on just about anything — or by itself (don't judge me).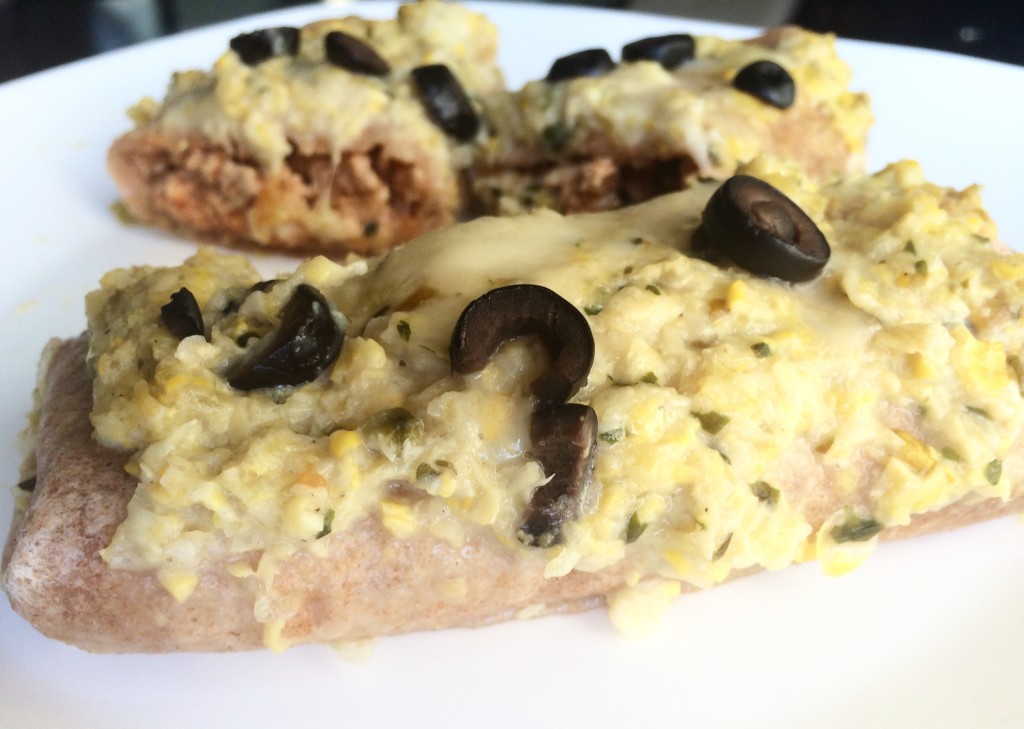 Turkey Enchiladas With Creamy Corn and Green Chili Sauce
2015-06-08 08:45:32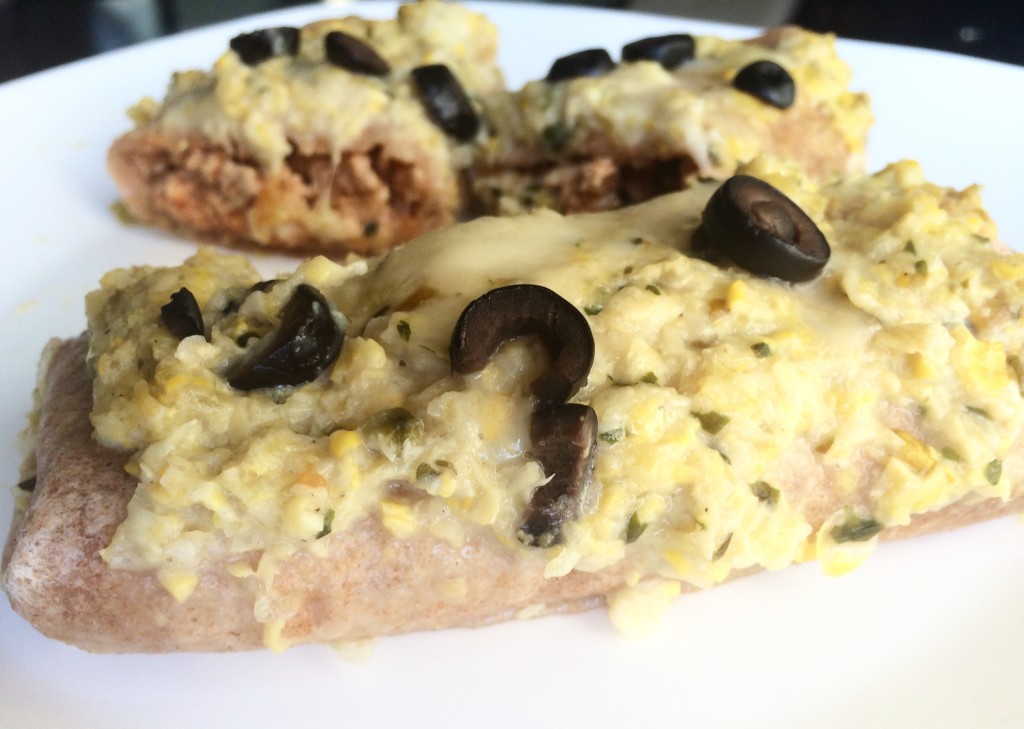 Serves 4
Ingredients
8 wheat tortillas (8 inches), warmed
1 1/2 cups shredded Mexican cheese blend
1/4 cup sliced black olives
For the Sauce
2 cups frozen corn, thawed
1 can (4 ounces) chopped green chilies
3 tablespoons chopped fresh cilantro
1/3 cup evaporated milk (or heavy cream)
1/4 teaspoon salt
1/4 teaspoon pepper
For the Filling
1 lb. lean ground turkey
1/3 cup chopped onion
1 teaspoon minced garlic
1 tablespoon olive oil
3/4 cup salsa
1 tablespoon cornmeal
2 teaspoons chili powder
1 1/2 teaspoons ground cumin
1/4 teaspoon cayenne pepper
1 teaspoon dried oregano
1/8 teaspoon kosher salt
1/8 teaspoon ground black pepper
Instructions
Preheat oven to 350 degrees.
Add the sauce ingredients to a food processor or blender, and cover and pulse until blended.
Heat the olive oil over medium heat in a large skillet. Add the turkey, onion, and garlic, and cook until the turkey is no longer pink.
Remove the pan from heat, and stir in the salsa, cornmeal, and seasonings.
Working one tortilla at a time, add a heaping 1/3 cup of the turkey mixture down the center, sprinkle with 2 tablespoons cheese, and roll up the tortilla, tucking in the ends. Place each rolled enchilada seam-side down in a greased 11x7-inch baking dish.
Pour the corn sauce evenly over the enchiladas, and sprinkle with olives and remaining 1/2 cup of cheese.
Cover and bake 30 minutes, uncovering for the last 5 minutes.
Notes
*To freeze: Use a foil baking dish and freeze unbaked. Defrost before baking.
Adapted from (slightly) Taste of Home
Seasoned to Impress http://seasonedtoimpress.com/