I have a love/hate relationship with chicken, especially boneless chicken breasts. If they aren't marinaded with strong flavors or covered with sauce and cooked just right, I can barely swallow a bite. This recipe meets those standards — coated with basil pesto, topped with diced tomatoes, red onion, basil, and parmesan cheese, and baked until perfectly juicy.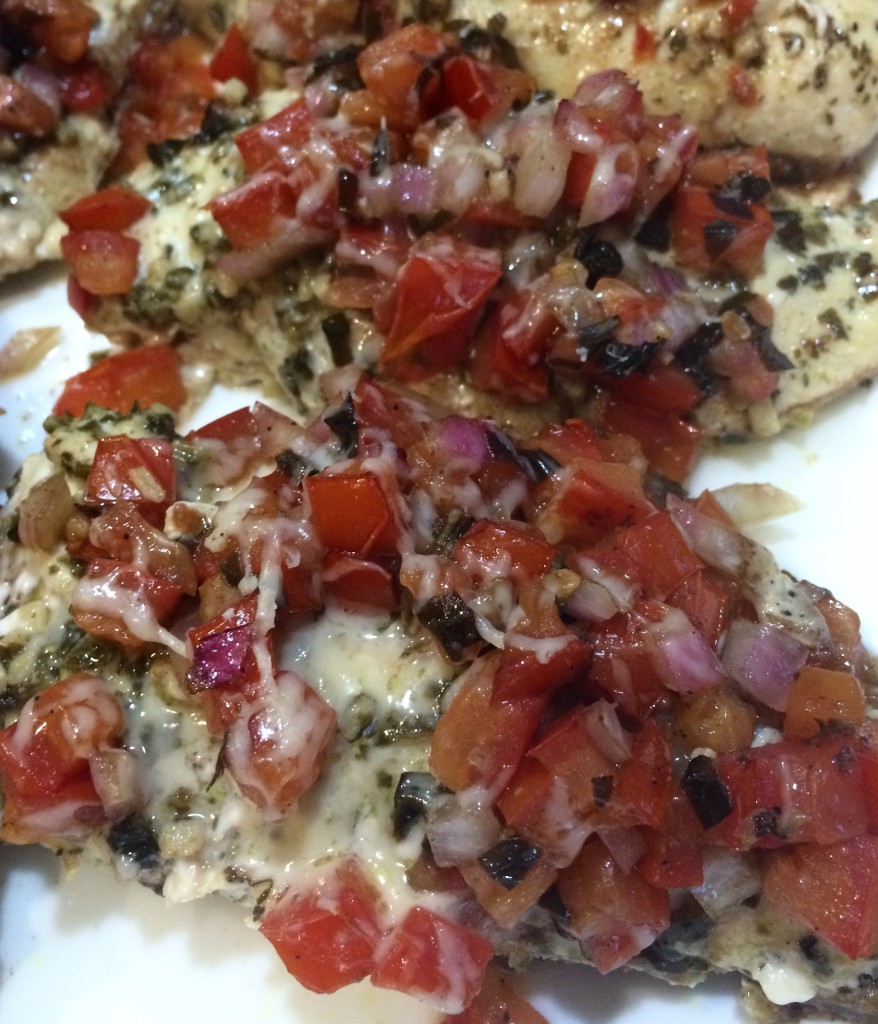 Bruschetta Chicken
2015-06-06 15:38:13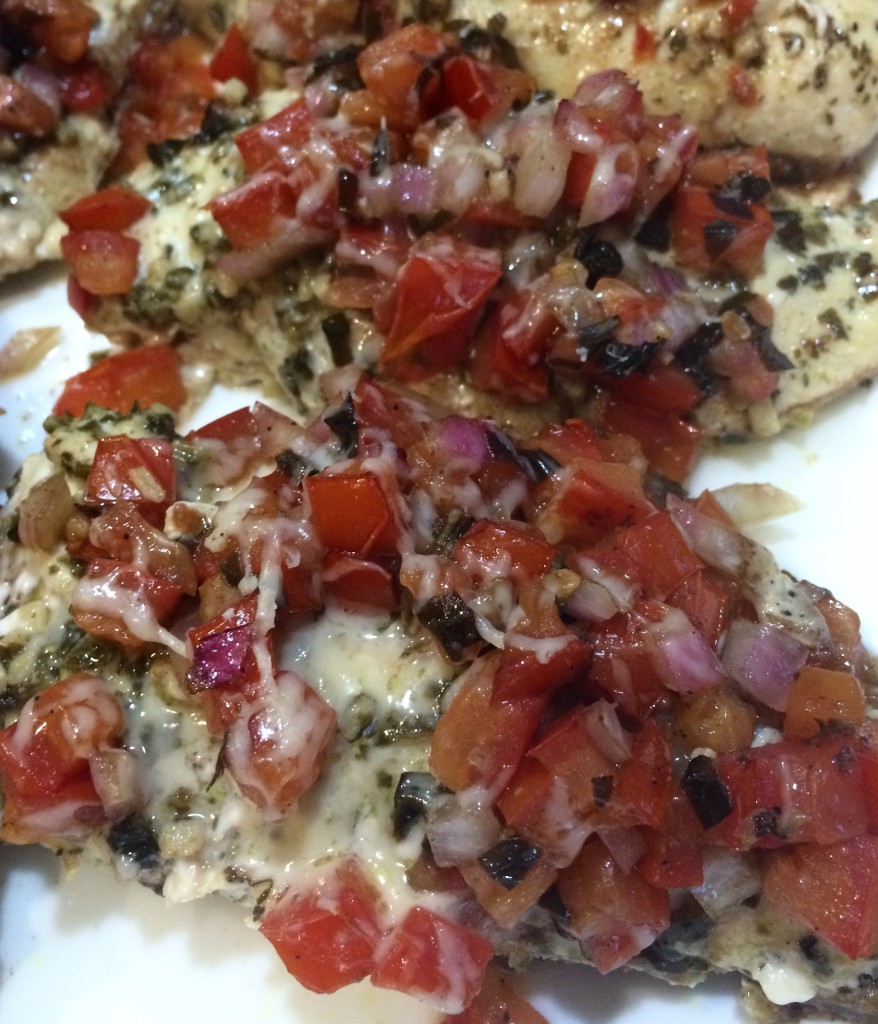 Serves 4
Ingredients
3 (about 1 pound) boneless, skinless chicken breasts, butterflied and cut in half
3 tablespoons prepared basil pesto
2 tablespoons extra virgin olive oil, divided
1 cup diced tomatoes
1/4 cup diced red onion
1 clove garlic, minced
1 tablespoon chopped fresh basil
1 tablespoon balsamic vinegar
1/2 teaspoon kosher salt
Ground black pepper
1/2 cup grated parmesan cheese.
Instructions
Preheat oven to 375 degrees.
Season chicken with salt and pepper. Place pieces in a large ziploc bag and add pesto and 1 tablespoon olive oil. Toss around in bag to coat chicken. Remove chicken from bag and place in a greased baking dish.
In a large bowl, add the tomatoes, onion, garlic, basil, balsamic vinegar, 1 tablespoon extra virgin olive oil, and salt and pepper. Stir gently to combine.
Top the chicken pieces with the tomato mixture.
Cover and bake for 20 minutes or until juices run clear.
Sprinkle with grated parmesan cheese, return to oven uncovered, and allow cheese to melt, about 3 minutes.
Seasoned to Impress http://seasonedtoimpress.com/