I'm always looking for creative ways to incorporate more vegetables into our meals. These turkey meatballs are loaded with kale and are a perfect, healthy accompaniment to pasta with basil pesto or marinara sauce. They're so flavorful, they're even perfect by themselves for an appetizer.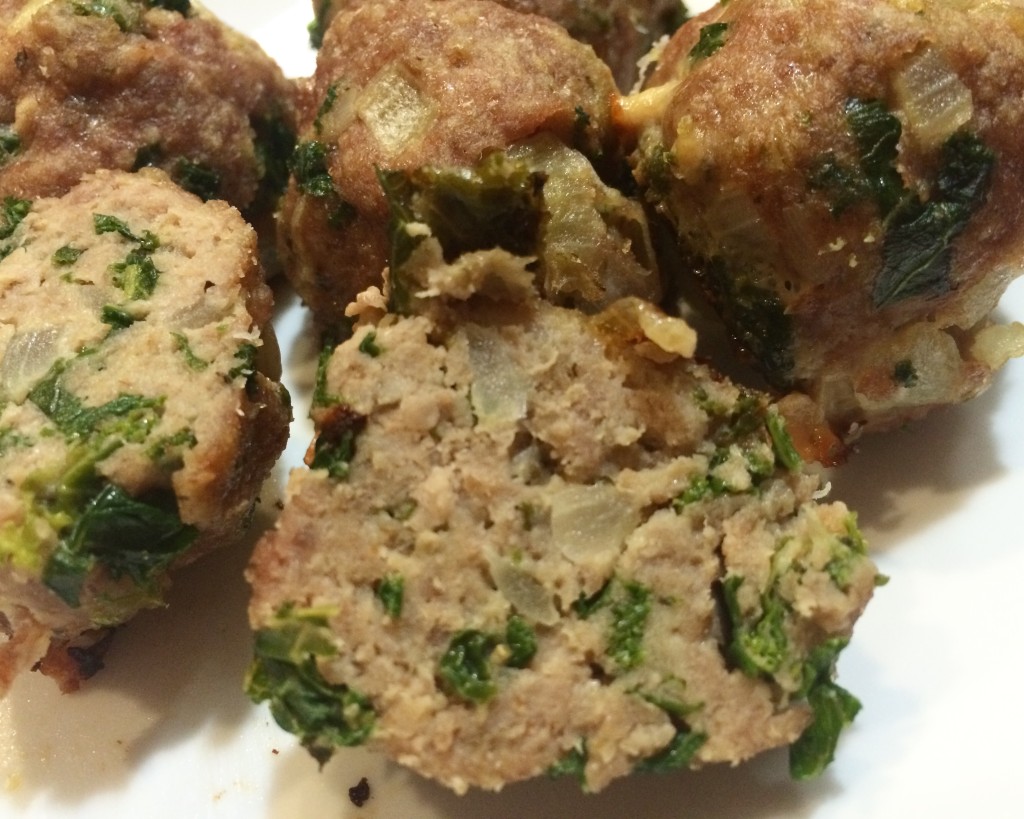 Turkey, Kale, and Caramelized Onion Meatballs
2015-05-04 15:49:31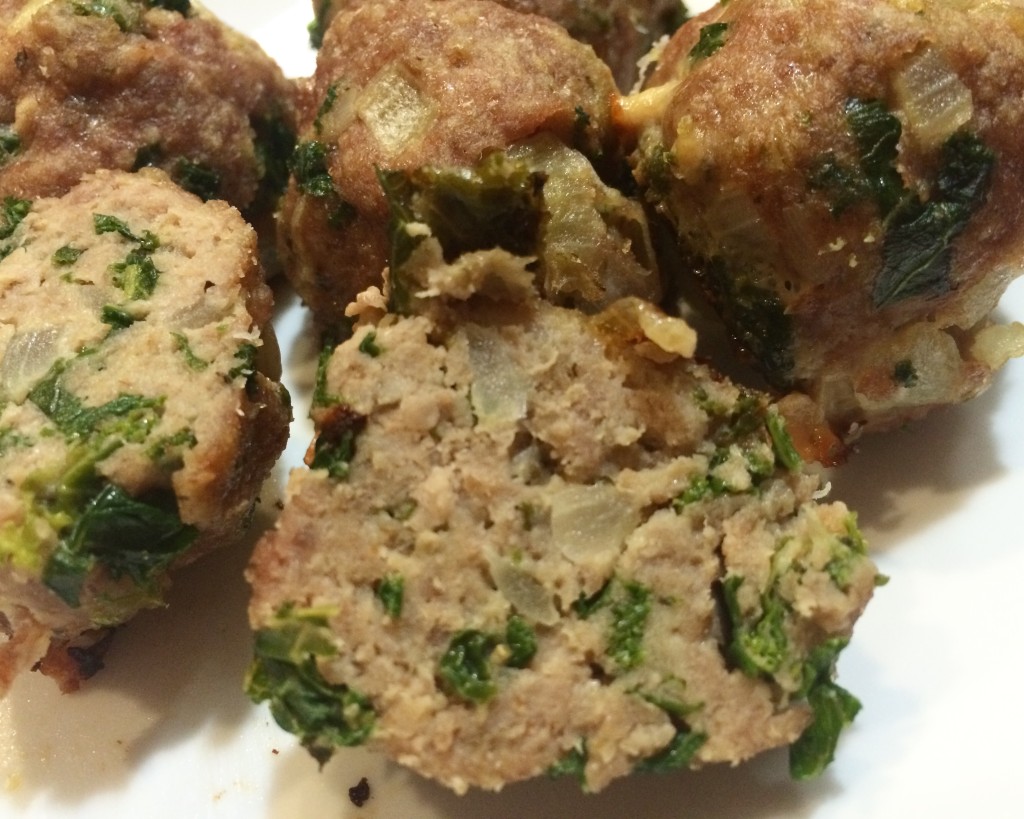 Ingredients
1 lb. lean ground turkey
2 tablespoons olive oil
4 cups kale, washed, dried, stems removed, and roughly chopped
1 small onion, diced
2 cloves of garlic, minced
1 cup grated Parmesan cheese
1 egg, beaten
1/2 cup plain dry bread crumbs
1/2 teaspoon dried basil
1/2 teaspoon dried oregano
1 teaspoon kosher salt
1/2 teaspoon ground black pepper
Instructions
Preheat oven to 350 degrees.
Heat 2 tablespoons of olive oil in a large nonstick skillet over medium heat. Add onion and sauté for about 8 minutes, until golden brown. Add the kale and garlic. Sauté another 5-8 minutes until kale is wilted. Set aside to cool.
In a large bowl, add the turkey, bread crumbs, egg, cheese, basil, oregano, salt, pepper, and kale and onion mix. Using your hands, mix together until combined. Form into golf ball-sizes meatballs, and place on a greased baking sheet.
Bake for 25 minutes.
Notes
*To freeze: Place cooked and cooled meatballs on a baking sheet in the freezer until meatballs are firm. Transfer to a resealable bag in the freezer. Heat to serve.
Seasoned to Impress http://seasonedtoimpress.com/