I hate wasting any food, which means I often have to get creative with using leftovers. Hence, this creation. I had a small piece of steak left from last night, so I rummaged through the pantry and refrigerator, cooked some wild rice, sautéed some veggies with the leftover sliced steak and voila, a super delicious and easy way to make a small piece of steak go a long way.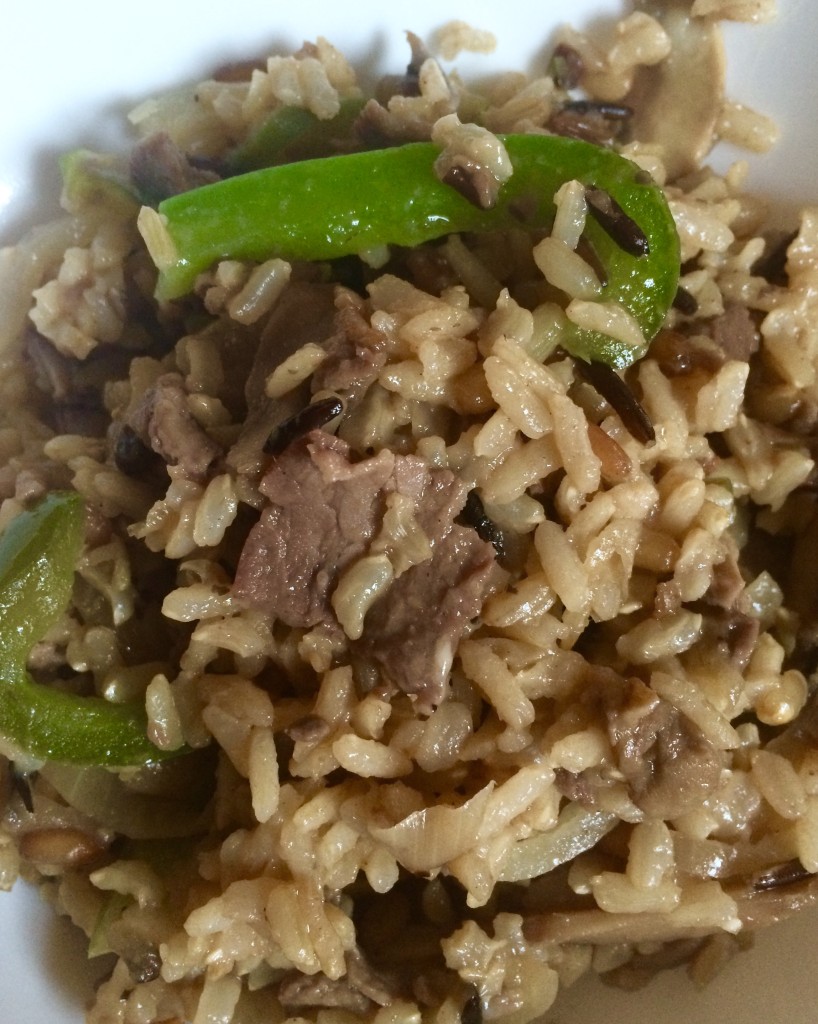 Cheese Steak Rice
2015-06-06 15:21:59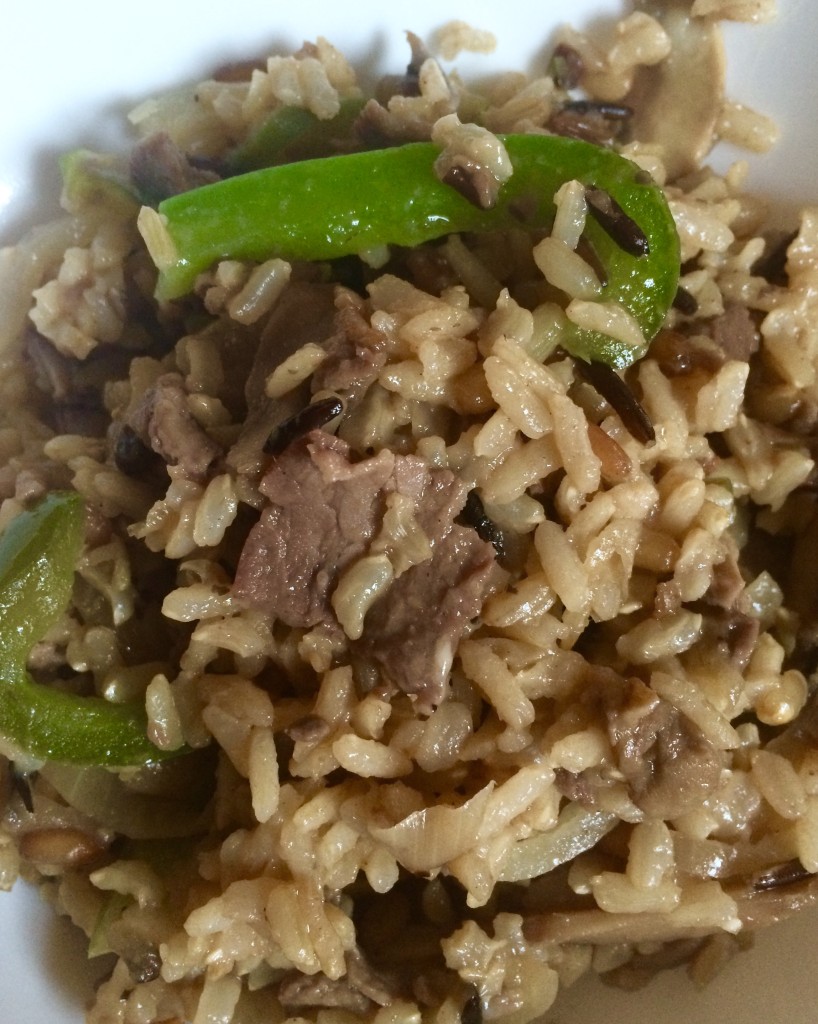 Serves 2
Ingredients
1 cup uncooked wild rice
1 cup sliced onion
1 cup sliced bell pepper
1 1/2 cups sliced white mushrooms
1 teaspoon minced garlic
1 cup leftover steak, cut into small pieces
2 1/2 cups low-sodium beef broth
1 tablespoon unsalted butter
1 tablespoon extra virgin olive oil
2 teaspoons Worcestershire sauce
1 cup grated parmesan cheese
Salt and black pepper
Instructions
Add broth and rice to a medium sauce pan. Bring to a boil, cover, reduce to a simmer, and cook until tender and broth is absorbed, about 45 minutes.
In a large skillet over medium heat, add the olive oil and butter. When the butter is melted, add the bell pepper, onion, and mushrooms and sauté until soft, about 10 minutes. Add the minced garlic and steak and sauté for about 2 minutes, until the steak is hot. Stir in the Worcestershire sauce.
Add the cooked rice and parmesan cheese to the skillet and gently stir to combine.
Season with salt and pepper.
Seasoned to Impress http://seasonedtoimpress.com/