I love any type of fish tacos, one of my favorites being Fish Tacos With Watermelon Salsa. The combination of the spicy fish and the sweet, juicy fruit works so well together. So I adapted that recipe to use shrimp and pineapple and whipped up some avocado cream to top the tacos. They were so light and full of flavor! This recipe will definitely be a summertime staple.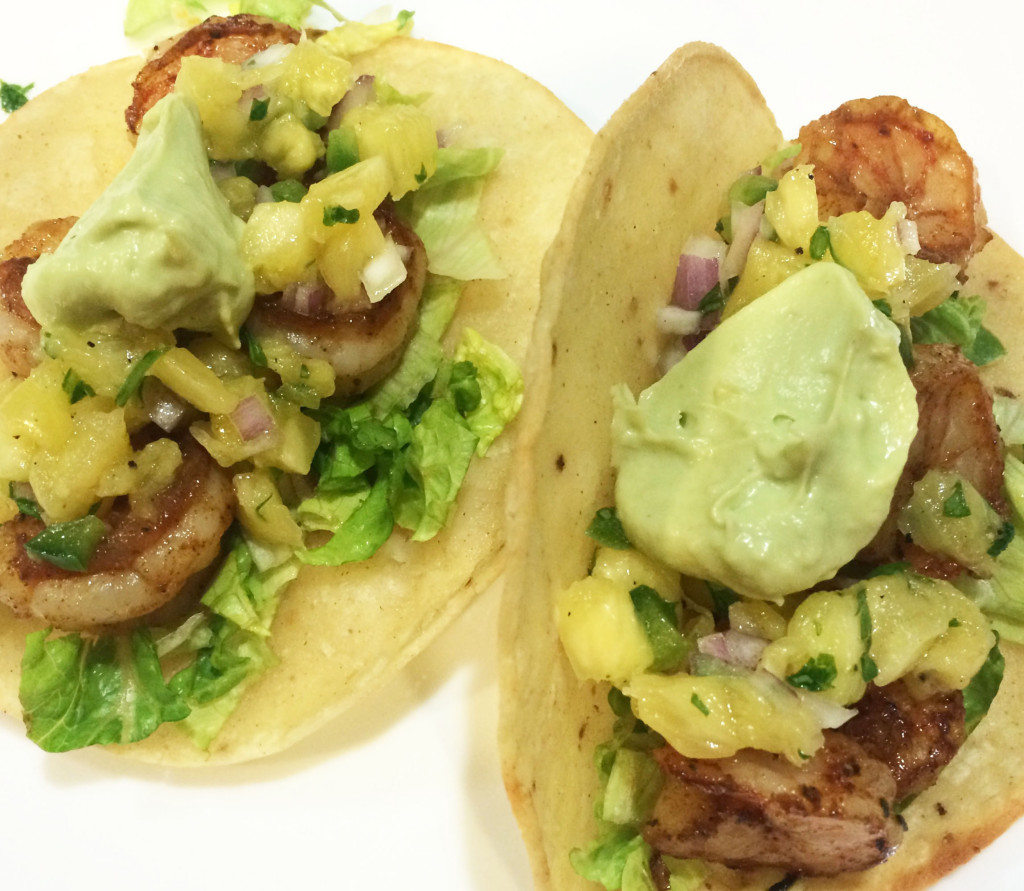 Shrimp Tacos With Pineapple Salsa and Avocado Cream
2015-04-02 08:10:34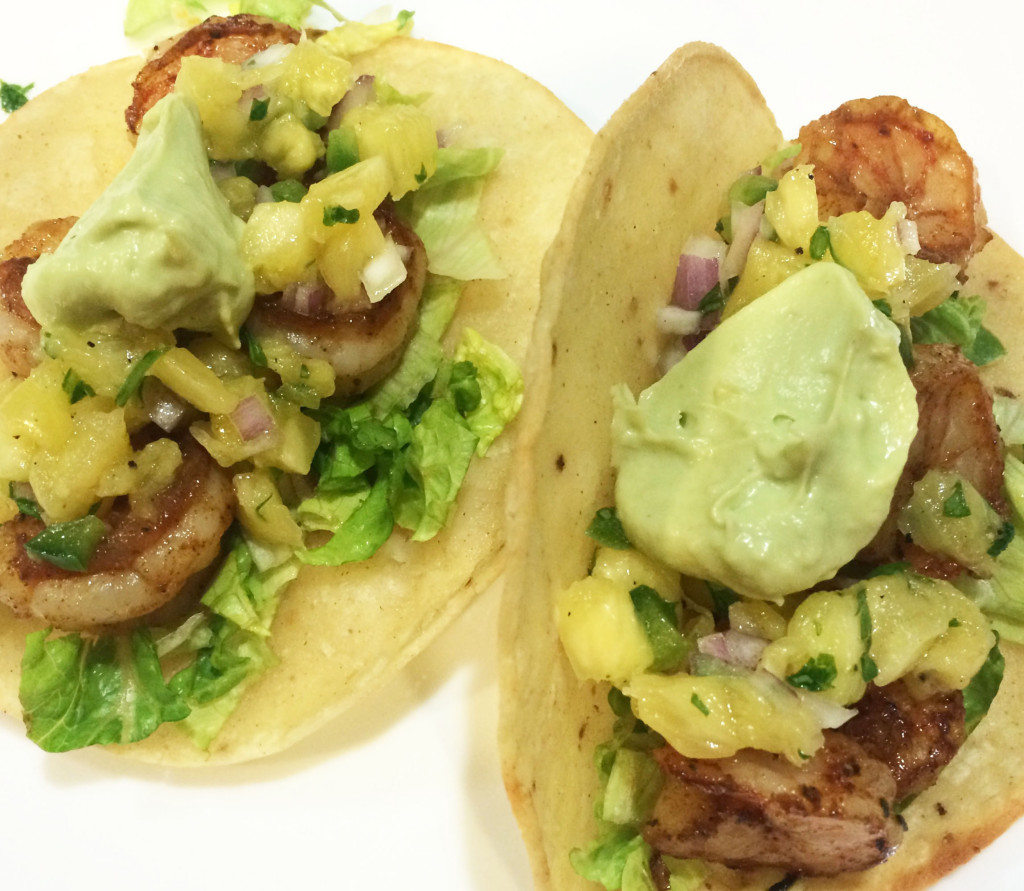 Serves 4
For the Pineapple Salsa
2 cups diced pineapple
1/3 cup diced red onion
1 tablespoon lime juice
1 tablespoon extra virgin olive oil
1 tablespoon fresh cilantro, finely chopped
Pinch of salt and pepper
For the Avocado Cream
1 large avocado, roughly chopped
1/4 cup plain Greek yogurt
1 tablespoon lime juice
1/2 teaspoon salt
Pinch pepper
For the Shrimp
1 lb. large raw shrimp, peeled and deveined
1 tablespoon extra virgin olive oil
1/2 teaspoon salt
1/2 teaspoon onion powder
1/2 teaspoon garlic powder
1 teaspoon chili powder
1/2 teaspoon paprika
1/4 teaspoon cayenne pepper
1/4 teaspoon dried thyme
1/4 teaspoon dried oregano
For Serving
8 corn tortillas
Chopped romaine lettuce
Instructions
In a bowl, combine all of the ingredients for the salsa. Cover and refrigerate.
In a food processor, combine the ingredients for the avocado cream. Pulse until smooth. Transfer to a bowl, and cover and refrigerate.
In a large bowl, add the shrimp. Toss with the olive oil and seasoning blend.
Heat a large nonstick skillet over medium-high heat. Add the shrimp and cook until firm and no longer translucent, about 3-4 minutes.
To serve, warm the tortillas in the microwave, the oven, or a skillet. Add some chopped lettuce and about 4 shrimp to each tortilla, and top with salsa and avocado cream.
Seasoned to Impress http://seasonedtoimpress.com/