cheap priligy uk 20 Oct
This recipe came from an unlikely source, and it far exceeded my expectations. It's now my go-to salmon recipe. Plus, the glaze is delicious on chicken and shrimp, too.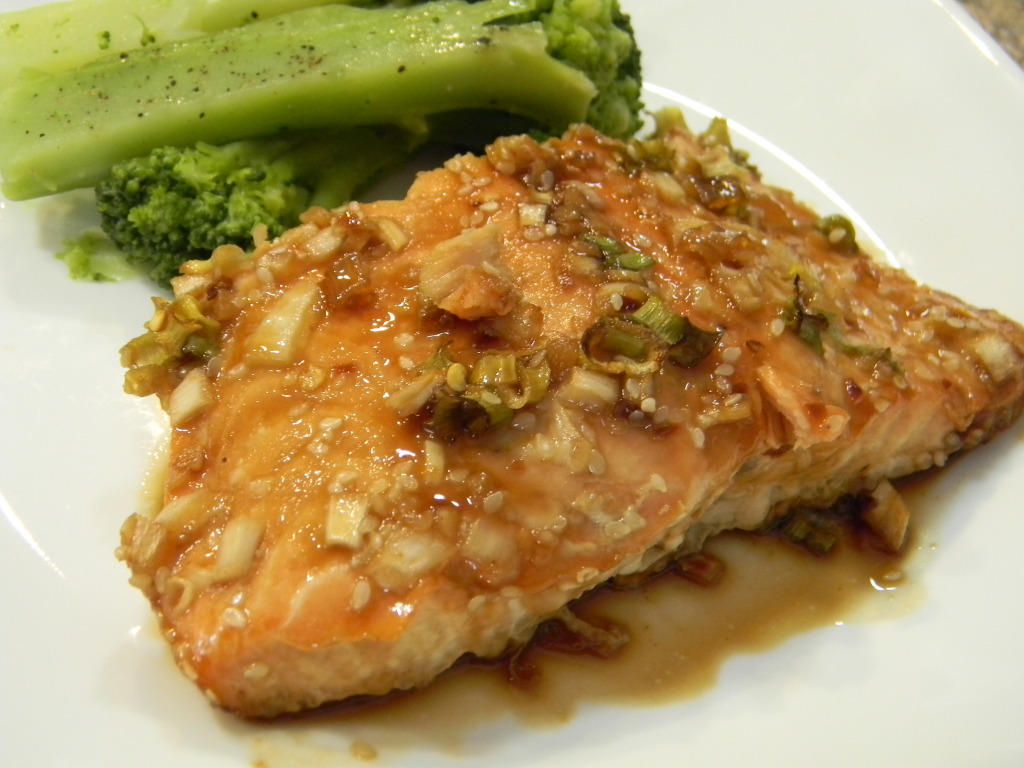 Asian Salmon
2014-11-03 17:46:30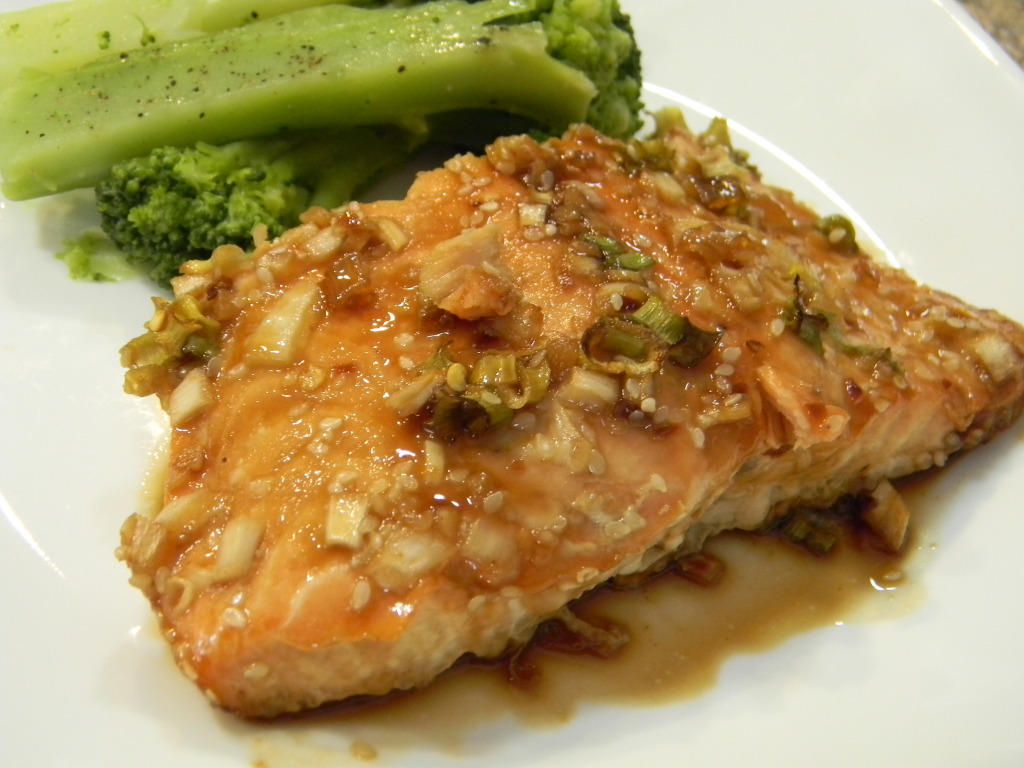 Serves 6
Ingredients
2 lbs. salmon fillets
1/3 cup of honey
2 tablespoons soy sauce
1/3 cup onion, finely chopped
2 cloves of garlic, minced
3/4 teaspoon ground ginger
2 teaspoons sesame seeds
1/2 teaspoon red pepper flakes (optional)
Instructions
Preheat oven to 375 degrees.
Add sesame seeds to a dry nonstick skillet over medium-high heat for 3-5 minutes until golden brown, stirring occasional. Remove from heat, and set aside.
In a bowl, whisk together the honey, soy sauce, onion, garlic, ginger, red pepper flakes, and sesame seeds.
Place salmon in a 13x9-inch baking dish. Spoon honey mixture over salmon.
Roast salmon for 20 minutes, basting occasional with the glaze.
Adapted from McCormick
Seasoned to Impress http://seasonedtoimpress.com/

Print Friendly