http://abqct.com/type-ii-diabetes-study 10 Jul
I've never been a big fan of pork chops. They always seem to end up dry, tough, and flavorless. But this recipe for Parmesan-Crusted Pork Chops from Giada De Laurentiis got me singing a different tune. They're moist (I know, I don't care for that word either), flavorful, and super quick to make. I made only a few adjustments to her recipe, mainly because I only had plain breadcrumbs in the pantry.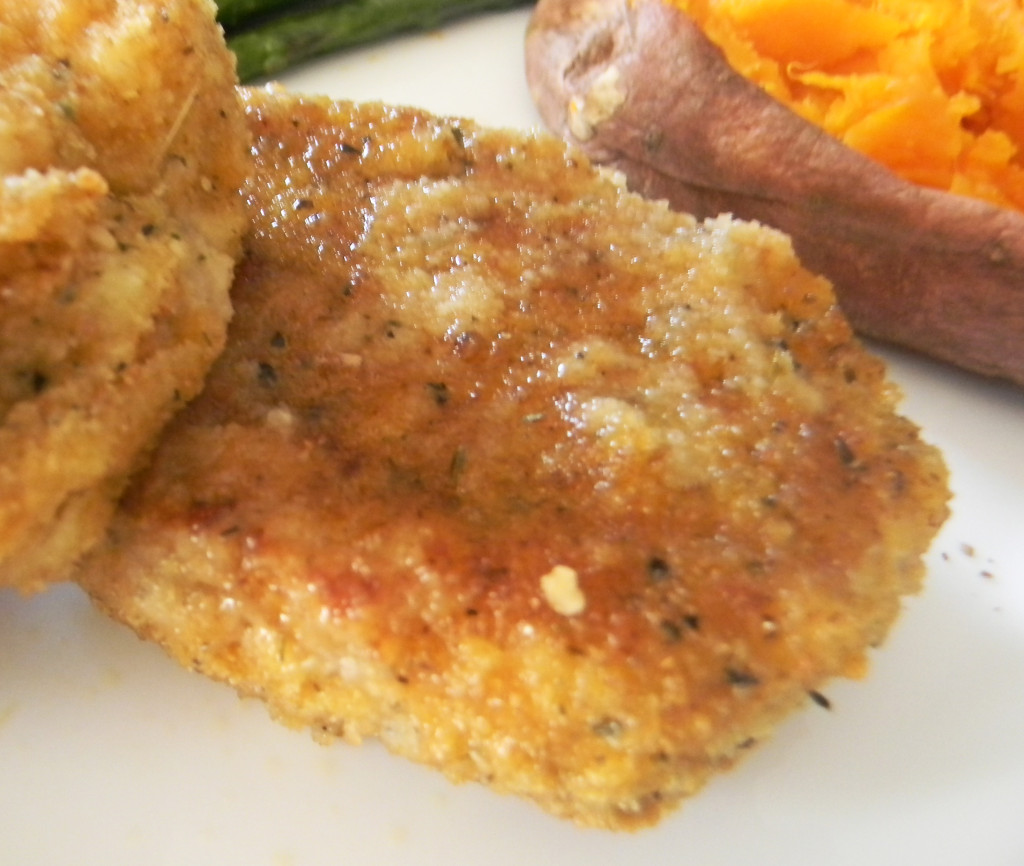 Parmesan Pork Chops
2014-07-18 11:58:52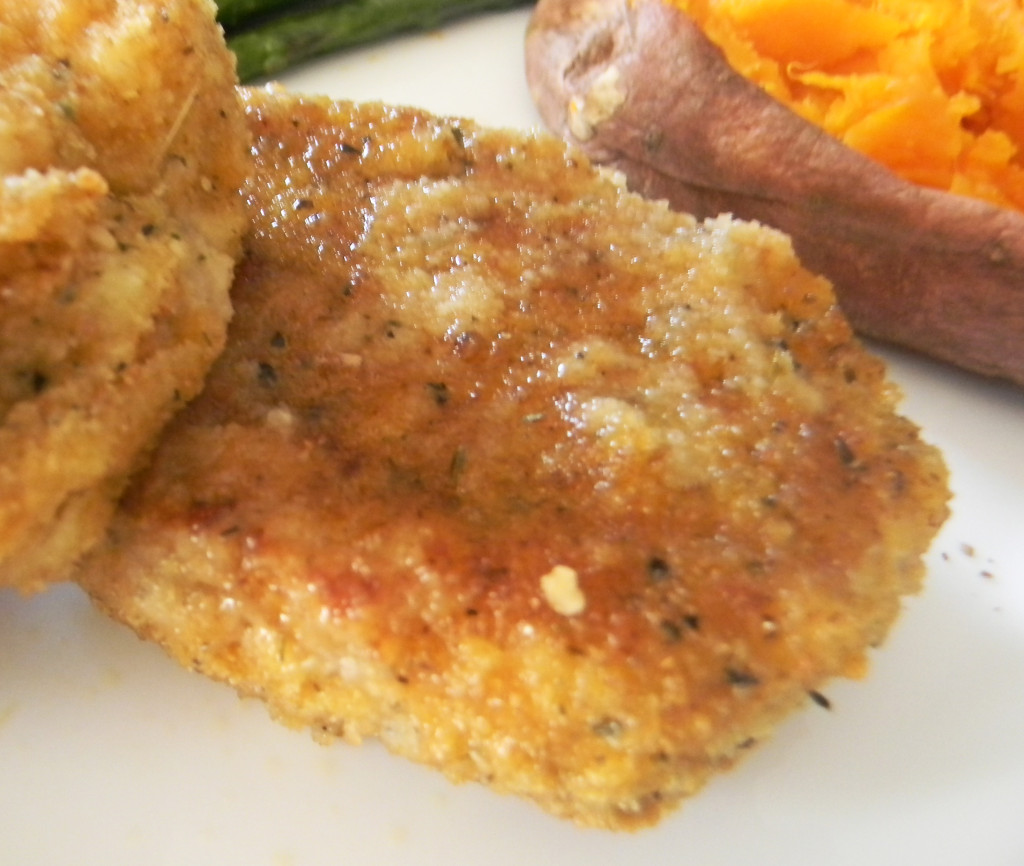 Serves 4
Ingredients
4 (1/2 to 3/4-inch thick) center-cut pork loin chops
1 cup grated parmesan cheese
2 large eggs, beaten
1 cup bread plain breadcrumbs
1/2 teaspoon onion powder
1/2 teaspoon garlic powder
1/2 teaspoon dried basil
1/2 teaspoon dried oregano
1/2 teaspoon smoked paprika
3 tablespoons of extra virgin olive oil
Instructions
Whisk the eggs in a shallow bowl to blend.
In another shallow bowl, combine the bread crumbs, onion powder, garlic powder, dried basil, dried oregano, and paprika.
Place the parmesan cheese in a third bowl.
Season both sides of pork chops with salt and pepper.
Coat the pork chops completely with the cheese, patting to adhere.
Dip the pork chops into the eggs and then coat with the bread crumbs, patting to adhere.
Heat 3 tablespoons of oil in a large skillet over medium heat. Add pork chops, in batches if necessary, and cook until golden brown and the center reaches 150 degrees, about 6 minutes per side.
Notes
If you're making a large batch and want to ensure all pork chops are done at the same time, cook in the skillet for only 2 minutes per side and then transfer pork chops to a nonstick baking sheet and bake for 20 minutes at 350 degrees, flipping the pork chops after 10 minutes.
Adapted from Giada De Laurentiis
Seasoned to Impress http://seasonedtoimpress.com/

Print Friendly