Quiche is perfect for breakfast, lunch, or dinner. You can customize a basic quiche recipe to include your favorite ingredients, and it's an easy dish to make. This recipe includes ham leftover from Easter dinner (you can only eat so many sandwiches), fresh asparagus and grape tomatoes, and sharp cheddar cheese. Not only does it taste great, but it looks pretty, too.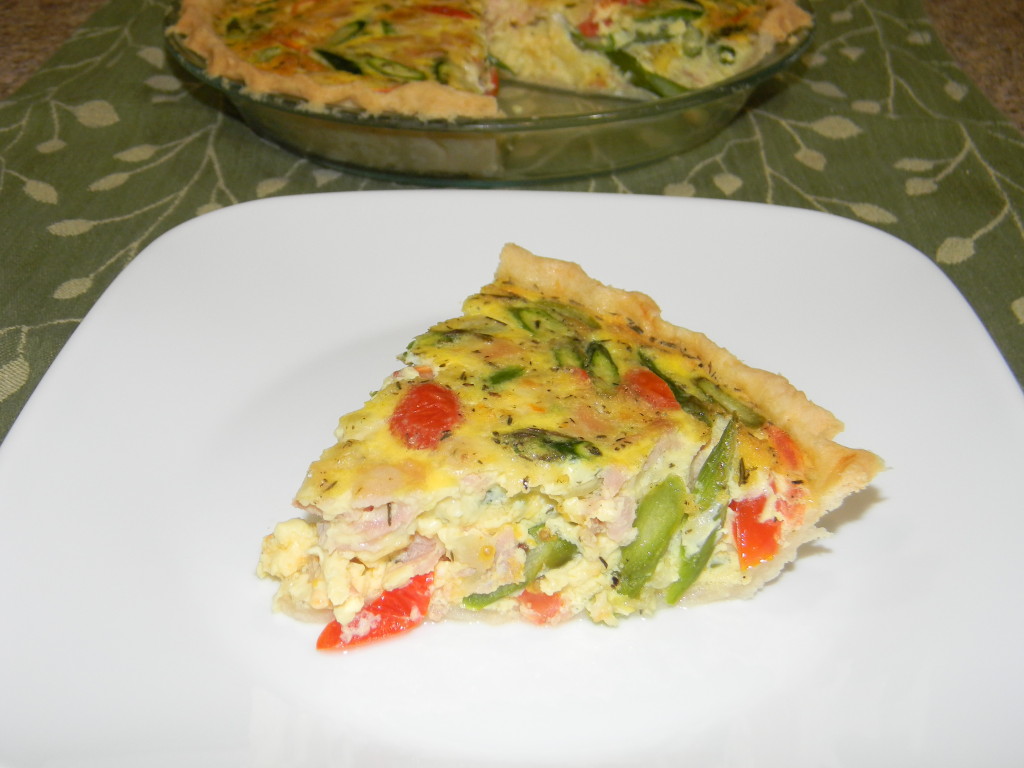 Ham and Asparagus Quiche
2014-04-23 06:47:48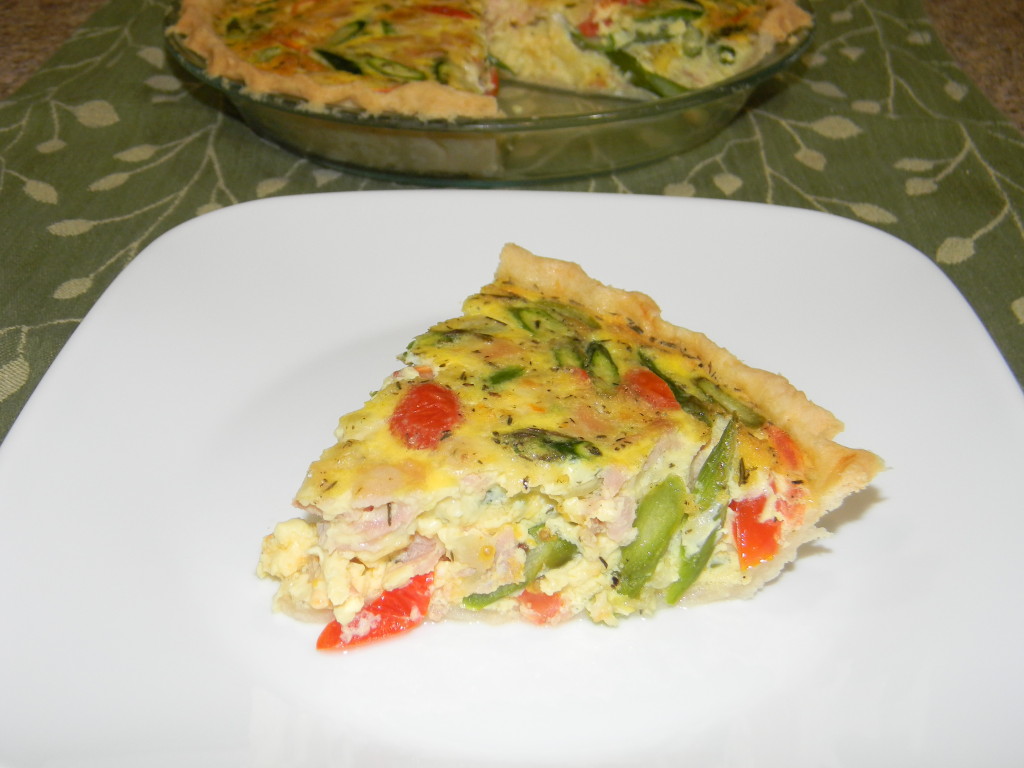 Ingredients
1 9-inch unbaked pie crust, fitted to a 9-inch pie plate
6 large eggs
1 cup of milk (I used 1%)
4 oz. cooked ham, cubed
4 oz. asparagus, cut into bite-sized pieces
1/2 medium onion, finely chopped
1/4 cup of grape tomatoes, quartered
1 tablespoon extra virgin olive oil
1 cup grated sharp cheddar cheese
1/2 tsp. dried thyme
Salt and pepper
Instructions
Preheat oven to 350 degrees.
In a large bowl, combine the eggs and milk and whisk until combined. Season with salt and pepper.
Heat olive oil in a skillet over medium heat. Add onion and asparagus, and sauté until tender, about 5 minutes. Add in thyme, and season with salt and pepper.
Add onion and asparagus, tomatoes, ham, and cheese to the egg mixture and gently stir to combine.
Pour mixture into the pie pan.
Bake for about 45 minutes, until the center is firm.
Seasoned to Impress http://seasonedtoimpress.com/